Every year, millions of disposable plastic razors are thrown away. For that reason, switching to zero-waste safe razors will save a lot of this waste. If you have a daily shaving routine, choosing a safe, zero-waste razor will do your part to protect our planet. Explore this Jungle Culture Razor Review to see how sustainable they are and what their ethical value is when you choose a Zero Waste Bamboo Safety Razor.
About Jungle Culture
Jungle Culture is a zero-waste company founded in 2018, that produces a selection of sustainable household items, bathroom products, and handicrafts. Currently, Jungle Culture offers businesses in more than 30 countries. They currently have the #1 selling bamboo straws on Amazon! Not long after, they expanded their eco-friendly product line including coconut bowls, bamboo cutlery, and bamboo safety razors.
Jungle Culture's products are all sourced from sustainable materials and manufactured in ethical workshops and factories in Vietnam to produce plastic-free products. Local workers are treated fairly, production standards are high, and production is 100% organic. The special thing is that the packaging from Jungle Culture is completely recyclable and plastic-free. They even use paper tape rather than duct tape.
They pledge to contribute 1% of the profits to the planet through charities and ocean awareness groups.

Jungle Culture Razor Review
Jungle Culture's reusable safety razor is precision engineered with natural, eco-friendly bamboo and long-lasting metal.
The perfectly balanced and weighted reusable eco razor makes a zero-waste shave easy for beginners. The product combines with their vegan shaving soap to create an eco-friendly shaving gift set! This will be the best alternative to plastic razors that will help reduce the millions of single-use plastic knives that are discarded each year in the UK.
Jungle Culture's eco-friendly razor can be the perfect sustainable gift for the upcoming Earth Day and for your eco-conscious friends.
Reusable safety razors
Additionally, Jungle Culture offers a selection of reusable safety razors that are made to last and replace traditional plastic disposable razors. Products are manufactured using a combination of natural and organic bamboo as well as durable metals such as stainless steel, nickel, or chrome. Rest assured with the eco-friendly razor they are offering Jungle Culture's 5-year warranty ensuring that you won't need to buy another razor. If you use Jungle Culture's reusable razor you can shave up to 140 times for just £3.49!
---
Jungle Culture Coupons
Last updated: November 30, 2023
15% Off
Live Sustainably and Save!
Verified. 70 uses today
Free Shipping
Shop at this ecological store. You know you want to buy it!
Shop at this ecological store. You know you want to buy it!
Show Less
Verified. 71 uses today
This is awesome, right? Don't miss out!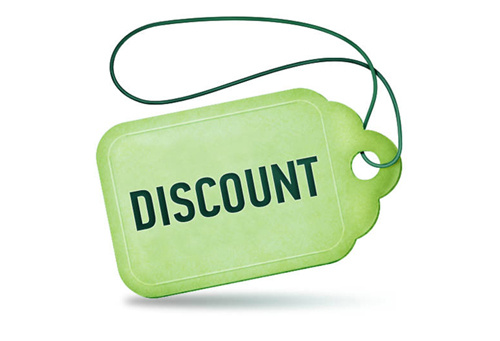 Things you would love at Jungle Culture
PREMIUM QUALITY, HANDMADE & ORGANIC: Hand-selected, high-quality, and ethically sourced materials make the perfect vegan gifts.
ECO-FRIENDLY: Jungle Culture is committed to being socially responsible, environmentally friendly and not wasteful. Products are created that align with your values and make a positive impact.
1% FOR THE PLANET: Jungle Culture commits 1% of its sales to the conservation and restoration of the natural environment.
GREAT CUSTOMER SERVICE: Jungle Culture believes you will love eco-friendly products and zero-waste razors. However, if for any reason you are not satisfied, Jungle Culture will refund your money within 30 days for your peace of mind.
Jungle Culture Razor Review: Customers Reviews
Krystian Nadolny: "Product as described, great quality and packaging, excellent customer experience, and super fast delivery (I get my item 2 days before expected delivery date). Definitely recommend the seller and will use it again!"
Amanda Long: "After using my plastic-free razor on a couple of occasions and loving it, I decided it was time he had his own!
He is delighted with the performance of the razor and the close shave it gives.
The only downside was there was no blade to go with it. Luckily I had some so he was able to use it right away."
Joshua Durham: "A great safety razor that has a nice handle to grip but also finesses with the end groove. Easy to replace the blade. Used it for a couple of years now and due to their great customer service felt I should review it. I lost a part of it and they were instant to respond and arrange it's the replacement. 5-star company."
TjB: "I was very concerned about switching from disposables to a safety razor, but I wanted something sustainable, and I love bamboo, so I thought I'd give it a try. I wasn't sure how different/difficult it would be to use one of these, so I watched a tutorial, and braced myself – I e got to say, I absolutely love it! The weight of the handle is enough to apply all the pressure I need, and just as long as I go at it from a few different angles to catch all three directions of hair growth, it gives me the smoothest shave I've ever had. I went for the thicker handle because I like to have a good grip, but my daughter has now asked for the thinner handle – individual tastes! We compared it to what we prefer to write with – she prefers thinner pens, whilst I'm more comfortable with a thicker barrel, so it stands to reason that we'd have different opinions on our razors, too! Also the weight and the balance of the thicker handle, in my opinion, are perfect. Try it and I bet you'll be converted too!"
Olivia: "I absolutely love this razor. I've been gradually transitioning to a plastic-free personal care routine and one of the final areas I had to focus on was hair removal.
The razor itself is made from a bamboo handle and stainless steel head, meaning it was light enough to hold for long periods but also weighted enough that I could feel it in my hand and navigate it easily.
The product arrives in a craft paper box with a hessian bag to store it in, which is perfect if you're looking to take it away from the bathroom for traveling etc, with not a single piece of plastic in sight.
The only downside is that I wasn't able to purchase blades from the same company, however, I hope they take this into account and consider selling refill blades. However, I was able to purchase a pack of 100 blades through amazon that fit perfectly for the time being!"
Herb: "This was my first kind of razor. So glad I have switched from plastic disposables. This gave me a really smooth shave and with just one superb Astra blade it is better than my previously engineered four-bladed plastic brands. Wish I'd changed back years ago. If anyone's anxious about nicks, just go easy and let the weight of the razor do the work. Works fine with gel. Give up the plastic and go retro!"
Mr I: "Love this Jungle Culture razor! Have now been using it for 4 months and I am not disappointed with my purchase. It's easy to use and comfortable to hold. Bought the box of 100 Astra blades at the same time. The razor and blades combine to give a much nicer shaving experience than all the disposable types that I've used over recent years (and there was no plastic with any of the packaging). The razor came with a nice little travel bag, too. Ditch the disposables and the razors with replaceable cartridges. I would certainly have no worries about recommending this razor to anyone. Wish I'd bought this razor a lot sooner!"
Jungle Culture FAQ
Is Jungle Culture's razor vegan?
All Jungle Culture eco razors are vegan-friendly, plastic-free, sustainable and zero waste!
How to best use Jungle Culture's Razor?
Use in conjunction with Jungle Culture vegan shaving soap – Whatever you use, make sure you have plenty of lather for better results. Then slow down with gentle pressure just to be safe. You should moisturize the shaved area afterward with aloe vera gel if the skin is irritated or just a regular moisturizer.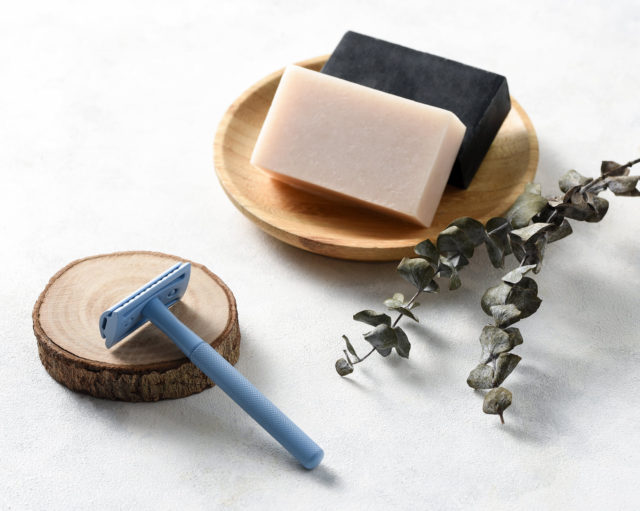 Contact Jungle Culture
Final words
Overall, I have to say that Jungle Culture's products are safe in terms of quality, and unique design, and I believe you will be impressed with them. You can buy these eco-friendly products as gifts for people, especially since they are really worth the money, especially given how eco-friendly they are.
I hope this Jungle Culture Razor Review was helpful to you. I also own a bamboo safety razor from Jungle Culture which I would also highly recommend to more eco-lovers. It's much easier to use than I thought, safety razors are a great zero-waste swap for our earth instead of plastic.
Jungle Culture is still on a mission to provide sustainable products and is committed to reducing the environmental impact of its business. You can purchase the Zero Waste Bamboo Safety Razors online on their official Jungleculture.eco website or the Jungle Culture store on Amazon.
Read more