Facing the risk of severe shortage and exhaustion of fossils makes renewable energy a more attractive than ever. Countries around the world, especially those with rich renewable resources such as solar, wind and geothermal resources, are actively seeking how to harness these unlimited sources of energy. With the investment and development of renewable energy, leading companies that produce heavy amounts of solar and wind are widening rapidly the energy market. According to Greentech Media, Wind Energy Giants tends to bet on solar power. Here are five wind giants that have decided to invest more in solar power. Let's have a look at why this trend is happening.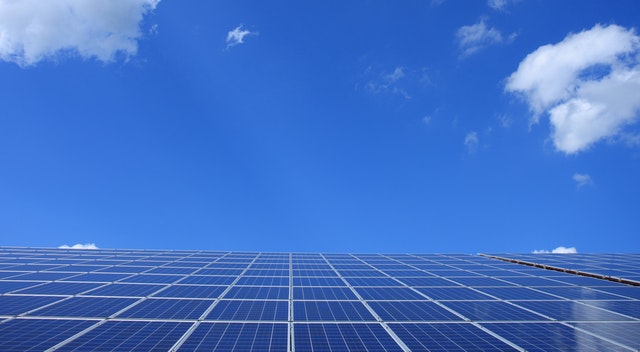 1. EDF Renewables
The global electricity sector is in the most dramatic transformation in over a century, a significant number of wind power giants are turning their attention to solar. Energy analysts say there will be losers in the renewable energy market if they do not move towards solar.
EDF Renewables is one of five wind energy giants who are betting a large part of their future on solar power that shows the renewable market is ready for a transformation.
This is mainly due to reduced costs, increased efficiency, and the federal incentives of solar power that make it a part of the strategic plans of many US energy companies. In addition, solar power seems to be making it easier in cutting down costs because solar projects can often be located near residential centers and are less dependent on hard-to-build transmission lines such as the construction of wind farms.
The United States is investing heavily in renewable energy with plans to install nearly 15 gigawatts of wind farms in 2020, but the market is changing. By 2025, the annual solar market could be many times larger than its wind counterpart.
In 1980, France ED EDF started its wind business in the US market. But for more than a decade, they've been making efforts to cut down costs, while falling solar costs seem much easier.
In 2015, in the fact of solar power began to emerge as a competitor and more attractive to manufacturers led, France ED EDF decide to provide the products that customers wanted by investing in solar power.
For that reason, EDF targets about 1.4 gigawatts of additional annual capacity in North America between 2021-2023, and 80% of those projects will be solar. However, EDF has no plans to cut wind from its portfolio because it still plays a role in balancing power output and is competitively priced in many other markets.
2. NextEra Energy
NextEra, leader of the US wind market with greater wind capacity than any other US company because of its wide margin.
However, these days, NextEra realized that solar could soon overshadow the new wind projects the company has launched.
Currently, NextEra has installed a solar fleet totaling more than 4 gigawatts, the largest outside of China. In addition, the company has committed to investing in 30 million solar panels, or 10 gigawatts by 2030, to serve customer needs.
NextEra also sees energy storage as an important independent business on its own terms. So they plan to spend $ 1 billion on energy storage projects by 2021.
3. Invenergy
Invenergy looked at solar energy from 2011 or 2012, when customers started asking for it. Just recently, Invenergy, a wind power developer, has started the largest solar project ever in Georgia.
Invenergy thinks that Wind will definitely have a place in the future, so they are putting wind and sun complement each other. As a result, the company is also promoting its favorite traditional resource – the wind with the 380 megawatt wind project in New York and the 500 megawatt project in the state of Utah.
4. Avangrid
Avangrid is a pioneering utility and renewable energy developer in the US wind market. Avangrid soon led the US offshore wind market through part of the Wind Wind 800 megawatt project off the Massachusetts coast.
But things are changing fast. The demand for solar power from utilities, municipalities, and commercial and industrial energy customers has increased significantly in recent years. That's why Avangrid expects to complete 670 megawatts of solar projects in 2020 and next year.
Avangrid's solar ambition is also doubled by its parent company, Iberdrola. They completed Europe's largest solar plant in January 2020, as part of a larger plan to build 3 gigawatts of solar energy in Spain in 2022.
5. Ørsted
Ørsted, the world's largest developer and operator of offshore wind exploitation in Denmark, and in the growing US market.
However, they began to show an interest in other renewable markets a few years ago. By acquiring renewable energy development companies in the United States, they are focusing more on solar and storage.
January 2019, Ørsted announced a 460 megawatt solar plus storage project in the Permian basin of Texas. The company promises to become the first company in the United States to possess full spectrum renewable technology of renewable technologies including solar and offshore wind power, solar power and storage.
In short
Renewable energy companies are trying to expand their influence in the energy market. But with the explosive growth of solar power accounting for 40% of the largest market share in the history of the United States in 2019, forcing the wind power giants to take a step forward to betting in Solar Power. Large-scale solar has been cost-competitive with wind in many states in the United States. Analysts believe that solar has an easier way to reduce costs further. And the lead of solar on this wind will expand rapidly in the US market as well as around the world.
Read More