We all want around our space having the most comfortable setup. Outfitting your home might be a daunting task, especially when looking for environmentally sustainable furniture.
The primary issue with cheap furniture is not just what it's made of. When you spend a low upfront investment in kind of set of inexpensive furniture, what if it breaks, or doesn't fit a room's design aesthetic? The solution of tossing furniture to the curb and buy new is a big problem.
Investing in replacements every few years can hurt your wallet and the environment. Keep reading on for the full guide below to choose sustainable furniture to help make your home just a little bit more green and not just in the short term.
What is sustainable furniture?
Sustainable furniture brands employ materials harvested from sustainable resources and recycled goods. It focuses on fair trade and responsible production practices to get a minimal negative impact on the environment.
For instance, sustainable furniture uses woods, minimal chemicals and local manufacturing to save on transportation.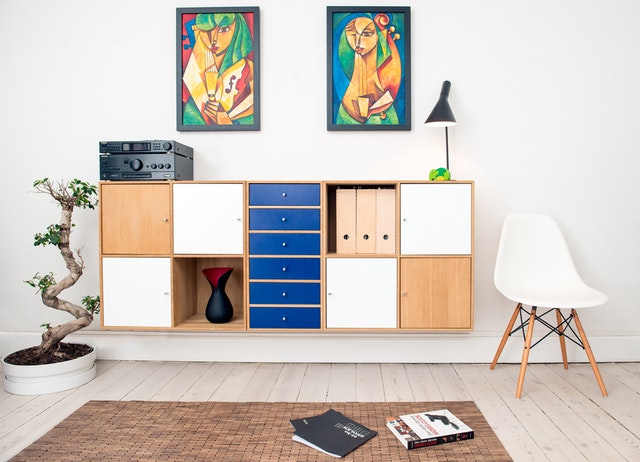 Why we should choose green furniture?
Many people are more interested in green furniture than ever. You are not the exception and want to seriously consider buying some green furniture in the future. This offers all the basic information you need to know about the advantages gained from using green furniture.
When you decide to choose eco-friendly furniture that means you cause less damage to the environment and make your home environment safer.
Save money when buying green furniture
Eco-friendly furnishings provide affordable alternatives compared to traditional wood. In fact, we can buy at a good price since eco-friendly furniture companies using recyclable materials.
Some products may cost higher than normal but it lasts longer. You definitely do not have to buy the alternative, of course, save money in the long run.
Save the Forests
Globally, with increased overall demand for wood products make an increase in deforestation and forest degradation on a large scale. While deforestation causes 14% of global greenhouse gas emissions.
We need to think of it and look for sustainable and recycled materials that don't adversely affect the environment. Using wood alternatives or fast-growing trees can help preserve the environment.
Eco-Friendly Manufacturing Process
The eco-Friendly manufacturing process means to use minimal chemicals and local manufacturing to save on transportation. For example, the production process of HDPE gives off no harmful fumes into the environment.
Use renewable and recyclable materials
Eco-friendly furniture is harmless to human health and the environment with minimal amounts of chemicals. That means your family members will get less harmful pollutants such as volatile organic compounds (VOCs) which causes concerns on your health.
What to look when shopping for sustainable furniture
When shopping for sustainable furniture, ask yourself about the following:
Where sustainable furniture come from? Sustainable furniture traveling to far leave more eco-footprint. So if possible, make sure you do not support such products.
How long it last? Cheap materials don't last as long and end up in landfills sooner than we expected. You can pay more for better products that can save your money in the long term.
What chemicals are used in the piece? Make sure they don't have harmful chemicals.
Is there any alternative eco-friendly furniture idea? Although exotic woods are stunning for us, eco-friendly alternatives will save our planet. So bamboo, stone, or porcelain may be more durable, require less harmful finishes and not affect forests.
Understand Green furniture certifications
Carpet America Recovery Effort (CARE)
The effort in developing Market-Based Solutions for the Recycling & Reuse of Post-Consumer Carpet is to reduce the amount of old carpet going to landfills.
Cradle to Cradle (C2C)
C2C certification on furniture means it can be repaired and recycled or so that parts can be replaced. This practice will keep them out of a landfill makes a piece more sustainable.
Eco3Home
Eco3Home is a label that provides the roadmap of home furnishings companies and manufacturing. Additionally, they can provide safety, health and environmental information for each registered product.
FSC certification
FSC certification requires wood that products come from responsibly managed forests. It provides environmental, social and economic benefits and meets the requirements of the Forest Stewardship Council.
Green Label Plus (CRI)
This tag to ensure that carpet, adhesives, and cushion you are purchasing emits the lowest amount of emissions on the market.
LEED Certified
LEED certification certifies whole-building in a sustainable approach (water savings, energy efficiency, sustainable site development, sustainable materials and good indoor air quality).
GREENGUARD Certified
Indoor goods such as building materials and furnishings that have low chemical emissions.
Low VOC
VOC label means the product or finish is water-based or does not contain chemicals that can release into the air.
Zero Waste to Landfill
It certifies companies that send less than 1 percent of their waste to a landfill.
Summary
Low price furniture is always appealing to us, but remember to think of both for your budget and Mother Earth in the long run. Try out sustainable alternatives to regular furniture. Fortunately, a variety of affordable, eco-friendly furniture options available for your choices. You may be easier to find a perfectly earth-friendly item, also doesn't hurt your wallet to make strides toward lasting, greener purchases.
Read More