The world has been fighting Covid-19 for quite a long time, while many are tired of staying at home and yearning to safely fly around the globe again.
As the crisis hit, we'll likely see some changes around the world, including people tending to travel more responsibly and weighing their impact on the destination before booking a trip. Travel companies are also changing their strategies and plan to properly re-establish the sustainable return of the tour.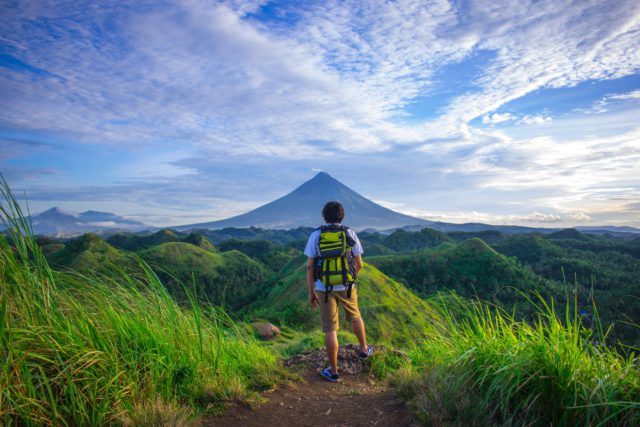 Read more: Top 10 Newest Green Travel Tips to Make your Trip Eco-friendly
Sustainable Travel
Sustainable tourism is also known as responsible tourism or ecotourism, which is conscious planning to support local communities, join and learn from other cultures, and minimize the impact on the environment.
Although the planet has become cleaner from this global pause, economic activities will soon return to normal.
On another hand, the COVID 10 pandemic has also affected a number of environmental protections, particularly tourist dollar-based wildlife conservation, which has been critically impacted without tourists.
Therefore, tourism is an indispensable part of preserving and maintaining a country's natural heritage.
Regenerative travel
While sustainable tourism respects and preserves a place and its people, renewable tourism is another trend that is gaining popularity. It is restoring and improving. The new height of this type of tourism is to restore and re-create tourist destinations. Change is not only for people traveling to experience something new, different but also for the communities that host those travelers.
Multigenerational travel
Multigenerational travel is a potential trend in the future. It has experienced a pre-pandemic spike. Family members will spend more time together in beautiful places and new surroundings.
Slow travel
The increased ability to work from anywhere will allow people to take longer trips and to experience more. Deeply exploring a destination instead of just visiting a few quickly is a richer and more sustainable way to travel.
Hiring a car for a few days will save money and less ecological footprint than hop on a flight from one end of the country to another.
Travel all year round
During the tourist season, the tourist resorts are packed with people, expensive, and may not have room for you. To counteract these adverse effects, many individuals choose to travel out of season. Avoiding peak seasons ensures that the community can prosper all day of the year.
Travel on purpose
The ultimate goal of sustainable tourism is to have a positive impact on both tourists and their destinations. It is during this pandemic period that it is increasingly clear how essential tourism is to the economy and the environment.
It is a way of promoting the conservation and enrichment of local communities and ecosystems. Tourism needs to return to help tourism-dependent communities, fund anti-poaching initiatives, and conserve biodiversity.
Now, when the individual's lips travel are not only for relaxation and experience but also for the purpose of gaining valuable perspectives on how others live and our actions affect our communities and the global environment.
Adventure travel
Connecting with nature and spending more time outdoors will be a trend of choice for future travelers, especially those living in dense urban environments.
For that reason, many people increasingly prefer eco-friendly tours to experience the fresh air and open spaces.
Comprehensive hotel
Hotels, travel agencies, and destinations are increasingly encouraging people to travel more responsibly.
Many hotels have pioneered sustainable business practices. There, they make use of its LEED-certified accommodations, organic cotton cushions and bedding, yoga mats, vibrant greenery, and an earth-conscious overall aesthetic.
You might like