Rice is a staple in many countries worldwide, but it's also an important component in a vegetarian's diet. It mainly offers healthy carbohydrates, but other kinds of rice (such as brown rice) have even more nutritious benefits. These include diabetes prevention, heart and digestive support, and cancer risk reduction. Switching to the vegan lifestyle can be even better for the environment and your lifestyle.
Related: Top 8 Best Organic Emergency Food Suppliers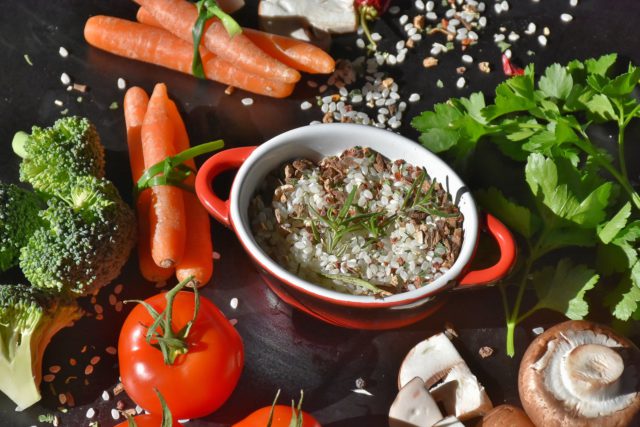 For this reason, a rice cooker definitely deserves a place in your kitchen arsenal since it simplifies cooking significantly. But beyond this obvious use, modern rice cookers have also become sleeker in design and multi-functional. In fact, some of the best Aroma rice cookers boast functions that allow you to simmer, sauté, and steam various food — from grains to vegetables.
If you're curious about what other vegan dishes you can quickly cook with this versatile appliance, check out some recipes below.
Tomato Pasta with Tofu
Fortunately, most kinds of pasta are vegan! However, PETA suggests still look at the ingredients, as eggs can be listed in some. You can opt to create your own pasta from scratch too.
Ingredients
2 cups dry pasta
1 cup vegetable broth (or mix 1 cup water + 1 tsp. vegetable broth powder)
1 can diced tomatoes (about 13oz)
1 tsp. basil
1 tsp. garlic powder
1 tbsp. nutritional yeast
1 block of firm tofu (frozen, thawed, with water squeezed out as much as possible to give it a meaty consistency)

Optional:
1 tbsp. vegan cashew Parmesan
1 tbsp. vegan butter or olive oil
Directions
Put all ingredients except the tofu and vegan butter/olive oil in the rice cooker.
Cut tofu into bite-sized pieces before putting into the rice cooker as well.
Mix what's in the rice cooker then cook it for 5 minutes. Stir and cook again for 5 minutes. If the noodles still need time to cook, check again after about 3 minutes.
Optional: add vegan butter/olive oil, mix well. Then serve!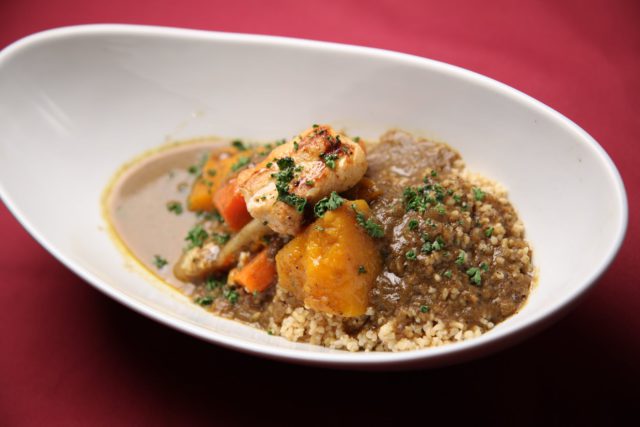 Mushroom Risotto
This Italian classic requires a bit more effort than just pushing the button. But it's mainly just adding ingredients and mixing, so it's less labor-intensive than using a stovetop.
Ingredients
2 cups Arborio Rice
2 tbsp. extra virgin olive oil, divided
4 cups low sodium organic vegetable stock
1 small onion, finely diced
1 pound mushrooms, cleaned and quartered
4 garlic cloves, minced
1 tsp. dried rosemary
1 cup dry white wine or dry sherry wine
Kosher salt & ground black pepper to taste

For garnishing:
Fresh rosemary spring
1/4 cup nutritional yeast or dairy-free Parmesan cheese, finely grated

Directions
Set the rice cooker to 'Quick Cook' or 'Regular,' then let its surface heat for 1-2 minutes.
Add olive oil to the pot and spread it across the surface. Add the onion and garlic, and sauté for 4-5 minutes, or until softened and translucent.
Mix in the wine. Cook for a few minutes so the alcohol evaporates and so the wine heats up.
Mix in the rice and sauté. Once it has become almost translucent, add the vegetables and sauté for 1-2 minutes.
Add the stock.
Close the rice cooker and cook for 20 minutes.
Add the garnishing, then serve!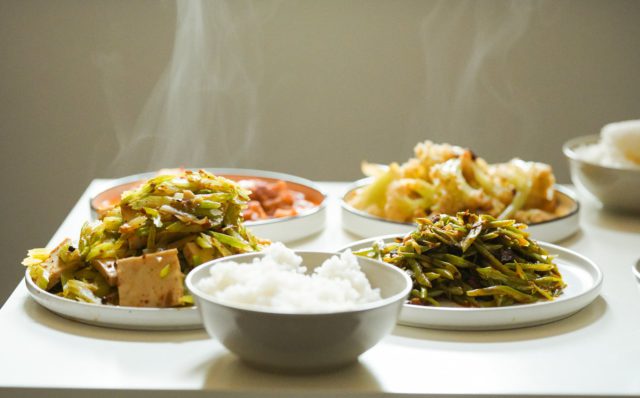 Rice pudding
Breakfast, dessert, or snack — you can eat this anytime! Plus, it's very simple to make.
Ingredients
1 15 oz. can of organic full fat coconut milk (well-shaken)
16 oz. (2 c) vanilla flavored whole grain rice milk
¼ cup coconut palm sugar
½ tbsp. ground cardamom
¼ cup dried cherries
¼ cup pistachios
1 tsp. sea salt
1 ¾ cup sweet glutinous rice (white or brown)
Optional: extra coconut sugar, cardamom, and chopped pistachios, for sprinkling on your rice pudding.
Directions
Put everything but the rice in your rice cooker and whisk to combine.
Add rice and stir again to combine.
Turn on the rice cooker, then serve when finished.
---
Exclusively written by Brigid Jar
Read more