The sun is one of the causes of damage to your skin. That's why it's recommended to use sunscreen every day to protect your sensitive skin. However, the fecal bars in your sunscreen can carry the water into the ocean, reducing water quality, destroying coral reefs and aquatic life. Choosing the best eco-friendly sunscreen will keep you and your family safe. So, here are the best biodegradable sunscreen brands you'll need to know to reduce its impact.
Related: Top 7 Ways to Decorate Your Home Sustainably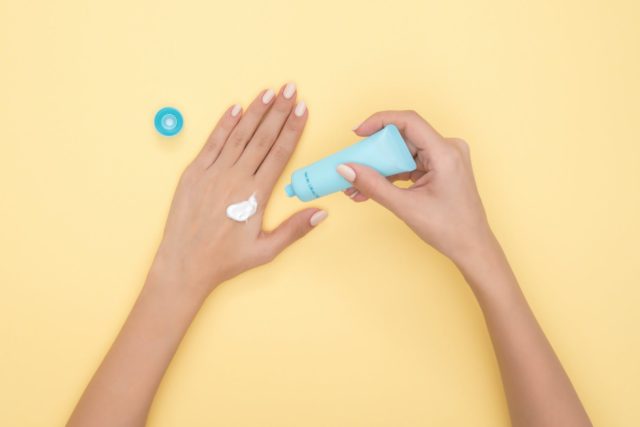 What is biodegradable sunscreen?
Many people think that a biodegradable sunscreen is a regular sunscreen that comes in a biodegradable bottle. In essence, biodegradable sunscreen is a sunscreen that does not contain the majority of chemical ingredients that are harmful to the environment. It is considered environmentally friendly because, during use when swimming, the amount of sunscreen that is washed into the water will not damage plant and animal life.
The ingredients in biodegradable sunscreens are generally free of the following chemical ingredients: PABA, octinoxate, oxybenzone, 4-methyl benzylidene, camphor, and butylparaben. These chemicals are known to harm ecosystems as they break down.
Biodegradable sunscreens are just as effective as regular sunscreens. Most brands of biodegradable sunscreens offer a variety of SPF (sun protection factor, like 15, 30, or 50) for your choice. However, the consistency and drying time of sunscreen may differ from that of regular sunscreen that you're used to using. So be sure to follow directions for maximum protection. In addition, biodegradable sunscreens are thicker or dry faster depending on the brand.
What are the best biodegradable sunscreen brands?
Here are some of the best eco-friendly and biodegradable sunscreens to help protect your family's skin all year long.
Badger Clear Zinc SPF 40
A leader in the eco-friendly sunscreen market, Badger specializes in super simple yet effective formulas that start with zinc oxide. Their products have undergone environmental safety tests. In the ingredients list, you'll find organic, non-GMO, gluten-free, and plant-based inactive ingredients like beeswax, jojoba, and other essential oils. Additionally, Clear Zinc comes in eco-friendly squeeze tubes or tins.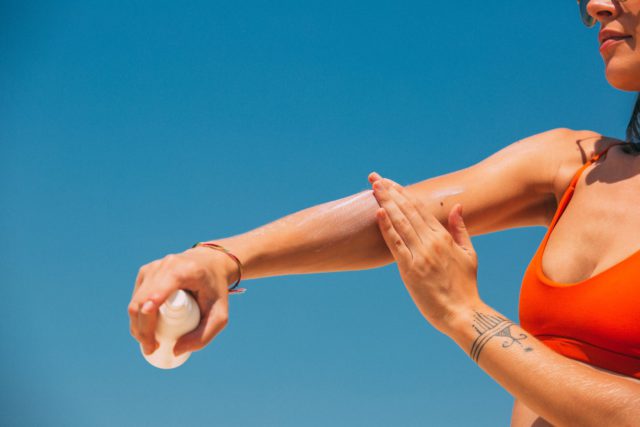 Stream2Sea Sports Sunscreen
You can feel satisfied when you apply a Stream2Sea sunscreen that is water-resistant (up to 80 minutes), biodegradable, and paraben-free before diving into the sea. Plus, the active ingredient is nano titanium dioxide-free while green tea, tulsi leaves, seaweed, aloe, and coconut oil make the Sport line less harsh on the skin. Not only are the sunscreens eco-friendly, they also use 100% recycled packaging.
Supergoop Sunscreen
Supergoop sunscreen is a woman-founded brand that protects the face, feet, and large areas of skin. The brand has lines of sunscreen products that moisturize the skin and act as makeup primers.
Elina Organics Sun Day
This nano-zinc oxide-free sunscreen was created by renowned esthetician Elina Fedotova. It absorbs quickly into the skin, without any fragrance. The ingredients are blended with vegetable oils and vitamins and start working immediately.
Hello Bello Mineral Sunscreen Spray
This Hello Bello Mineral Sunscreen from Kristen Bell and Dax Shephard is completely reef-friendly. The composition is paraben-free, phthalate-free, and of plant origin, but also in spray form. It's perfect for this summer's eco-friendly non-toxic outdoor adventures.
C'Est Moi Sunshine Sunscreen
This Non-Nano Zinc Oxide formula is water-resistant for 40 minutes of sweating or swimming, after which you'll need to reapply. Its ingredients contain an additional superfruit antioxidant blend to protect your delicate dermis from the elements. The packaging they use is also completely recyclable.
Earth Mama Organics Uber-Sensitive Mineral Sunscreen Lotion
If you have sensitive skin but still want to use biodegradable sunscreen, you may want to apply Uber-Sensitive Mineral Sunscreen Lotion before heading outside. It was created for children and tested by pediatricians and is suitable for all ages. Relying on the force of zinc oxide to resist UV rays. Say no to artificial fragrances, parabens, nanoparticles, and chemical sunscreens.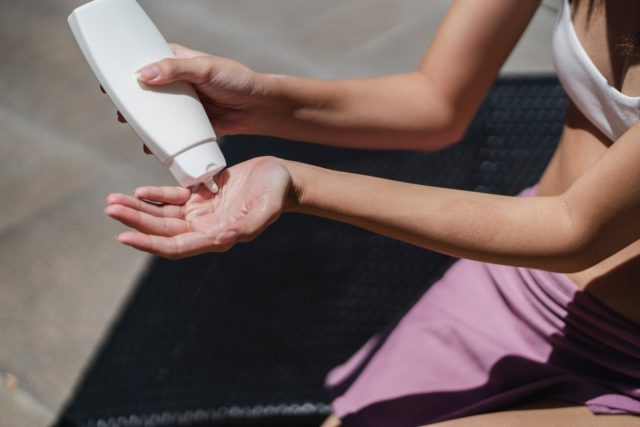 Countersun Daily Sheer Defense
The clean beauty company supports and develops its sunscreen line, Countersun, which is mineral-based, using non-nano zinc oxide. They offer versions to use for all ages, from babies to people with sensitive skin. This brand is also committed to using sunscreen spray with an air-repelling mechanism without aerosols. You can use it under makeup, moisturize with chicory root extract, and even protect from HEV blue light.
REN Clean Skincare Clean Screen Mineral
This is a dermatologist-recommended sunscreen because there are no parabens, synthetic fragrances, silicones, artificial colors, and mineral oils in all of the products. This would be a good choice for daily facial protection against UV rays and blue light with zinc oxide. They have a long-standing commitment to improving packaging to reduce waste.
All Good Sport Sunscreen
This women-founded All Good Sport Sunscreen includes non-nano, anti-fungal and anti-bacterial zinc oxide grown on the company's farm. In the composition, there is buriti oil (antioxidant), shea butter and coconut oil. Before any vacation, choose the ultimate biodegradable Sunscreen Kit for your skin.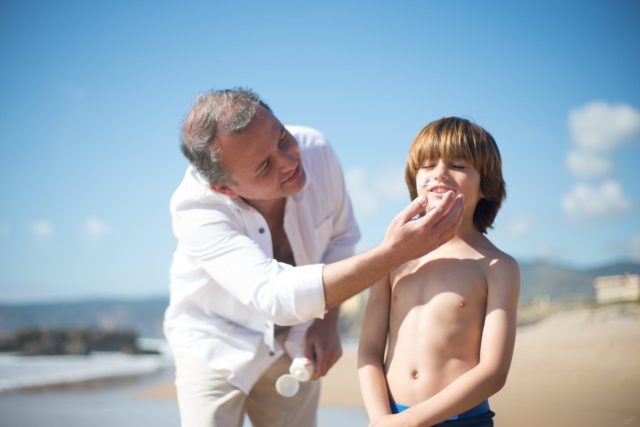 Raw Love All Natural Mineral Sunscreen
Jenna Davis started using non-nano, organic, cold-pressed and plant-based zinc oxide to create a biodegradable sunscreen to preserve oceans and marine life and aspire to live plastic-free. Her products became popular because it was eco-friendly without stinging their eyes, absorbed quickly, and were very gentle. It can also be used for babies. Products are packaged in recycled aluminum jars, no plastic.
Suntegrity Skincare Natural Mineral Body Sunscreen
All Suntegrity sunscreens start with broad-spectrum non-nano zinc oxide that helps protect skin from UV rays and skin cancer. Importantly, they are also environmentally safe, vegan, safe for sensitive skin, made in the USA, and free of harmful substances. Plus, it's non-greasy, feels like a lotion, and even provides a bit of cooling thanks to jojoba, aloe, cucumber, and hyaluronic acid extracts.
Kokua Sun Care Zinc Sunscreen SPF 50
This biodegradable sunscreen contains 25% non-nano zinc oxide for 80 minutes of water resistance. It has a light scent of coconut and vanilla. Ingredients sourced from Hawaiian farms such as Konared coffee berries, macadamia nut oil, plumeria, spirulina, and noni juice, thus supporting local farming communities.
Read more