Previously, when users chose cosmetics, they were only paying attention to its effectiveness, regardless of how it was made. You know that environmental pollution issues and their effects on human health have reached alarming thresholds.
When environmental problems are worse, they have chosen more environmentally friendly solutions, including environmentally friendly cosmetics. The followings are 7 sustainable beauty tips to help you live more responsible today.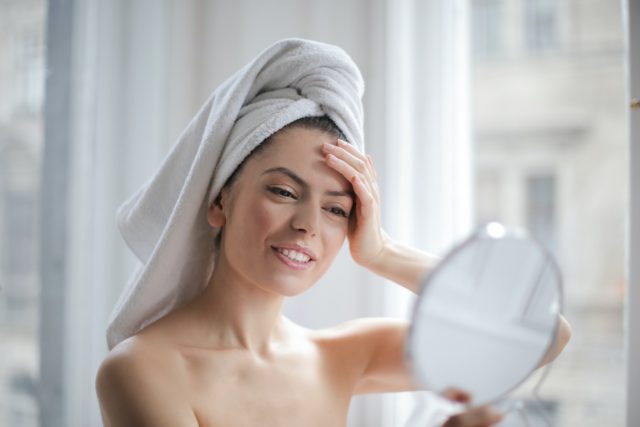 #1 Use eco-friendly fabric
Clothes are something that everyone has to use every day and constantly renewed regardless of whether you are a fashionista or not. Our clothes and fabrics come into direct contact with our bodies every day, but many people do not care about their effects on health and the environment. In fact, the material of clothing has an impact on our health, especially our skin, and also to harm the environment.
The fast fashion and apparel industry is growing at a dizzying rate and we are paying the price for it. The emissions from the fabrication, textile, or fabric dyeing processes are turning fashion into one of the most environmentally damaging industries today. Therefore, when choosing an item, in addition to the design, label, and price, you must definitely pay attention to the fabric of that item.
We need to pay attention to the materials to change that. You should prioritize the use of environmentally friendly fabrics such as natural wool, organic cotton (from natural cotton without chemicals in the cultivation process), bamboo fibers, silk, fabrics, woven from lotus silk, … In general, we should prioritize using fabrics made from natural vegetable fibers.
In addition, buying and using clothes too quickly (fast fashion) also causes a big negative impact on the environment. Using products with a longer shelf life will help you reduce your ecological footprint and makes a lot of eco-sense.
#2 Use environmentally friendly packaging
In the past, when plastic packaging was the main source for businesses to use to pack their products because it was cheap and convenient. But before facing the pressure of waste on the earth, eco-friendly product packaging is one of the criteria for the selection of modern women's beauty products.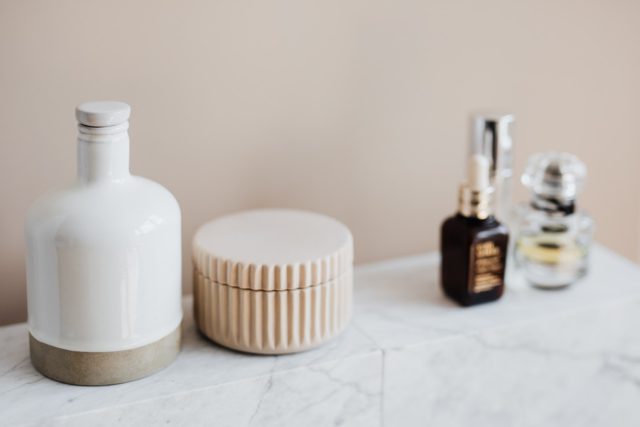 The sense of environmental protection motivates us to choose products whose packaging is made from recyclable materials. Examples are glass bottles or paper packaging.
# 3 Reuse the box
With these empty used boxes, they can be given a new life with different purposes. Before throwing them in the trash bin, consider what you can use them for. For example, the mini-size cosmetic bottles can be used to split cosmetics while traveling or use sturdy glass bottles to make a small decorative vase.
#4 Use reusable products
The minimalist lifestyle of household waste is a healthy lifestyle that benefits the environment and ourselves. Minimize your waste by using reusable products. That can be included using reusable makeup remover pads instead of disposable cotton pads, or menstrual cups instead of disposable sanitary pads.
If you still want to use cotton or paper towels, you can find some eco-friendly makeup remover products, made with biodegradable materials to protect the environment.
#5 Use cosmetics brands that do not test on animals
This is a humanist highlight that is being directed by modern cosmetic brands to differentiate and market their products. There, cosmetic companies do not abuse animals for product effect testing. Switching to cosmetic labels labeled "cruel-free" means you are consuming ethically, opposing animal abuse and protecting the environment.
#6 Use organic cosmetics
Organic cosmetics are cosmetic products that contain at least 70% ingredients of agricultural origin and certified according to the organic standards set by reputable organizations. The organic products on the packaging usually have organic standard stamps such as ECOCERT, BIO, USDA organic… (if containing more than 95% organic ingredients) and labeled "made with organic ingredients" (if containing 75% – 95% organic ingredients). The use of organic products will support and motivate businesses that have solutions to be more sustainable and conscious to develop further.
#7 Say no to contained microbeads products
You may have used beauty products that contain tiny particles of plastic called "microbeads", but did not know that it was most likely microplastics that harm the environment.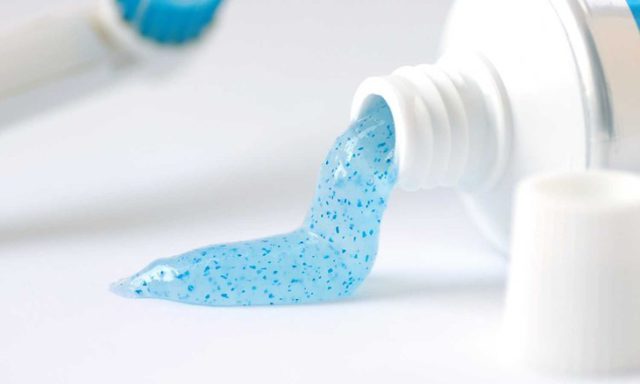 These microscopic particles which are used in a number of cosmetics and cleaning products have a physical frictional effect on the skin for more effective exfoliation. However, they have the ability to indirectly harm the human environment. They are so small, easily released into the environment, and accumulate and never be able to decompose.
If exfoliating products use microbeads, the ingredients list that most commonly appears is Polyethylene (PE), but can also be listed as Polypropylene (PP), Polyethylene terephthalate (PET), Polymethyl methacrylate…That is love if you can notice about that, say no to contained microbeads products.
Final Words
Beauty is a human right, but responsible beauty is everyone's duty. So make the green decision that can help you become a modern, beautiful, and conscious woman to support our environment better.
Read More