Using energy efficiency is a huge problem around the world. Therefore, using renewable energy like solar energy is becoming a global trend. Greener aspects of the technology are being vigorously exploited and invented many solar gadgets that are highly applicable but also protect the environment. Here are some of the coolest solar gadgets you can use to make your everyday life more environmentally friendly.
Why Go Solar?
Using solar energy not only saves money earlier but also uses clean renewable energy every day.
– Cost savings: A solar PV system will help you cut the dependence on the national electricity system completely with just an initial investment. Renewable energy is available to give you peace of mind with your electricity bill.
There are plenty of state and federal renewable energy tips to get you started. This limits the burden on electricity loads because the demand for electricity is increasing. That electricity system uses solar energy to convert it into electricity for your home every day. When holding the electricity bill in hand, you will be surprised by the money saved.
– Cleaner air: Thermal power plants are causing serious air pollution in the United States by burning fossil fuels. As a result, the pollution in the air wreaks havoc on your health with every breath. You can rest assured that renewable energy sources, such as solar energy, generate little or no pollution.
– Unlimited resources: According to scientists, the sun will last billions of years and continue to emit energy towards the earth. This is an infinite source of energy to produce electricity while fossil energy is slowly running out.
Read more: How Does Solar Energy Support Eco-friendly Life?
Here are top solar energy gadgets for eco-friendly shopping that you should bring home today.
Solar Charging Hat
We often use hats to shade the sun or to be cool every time we go out. There's an idea of ​​creating a hat that both protects your face from the sun and uses the sun's energy at the same time.
The hat is made up of solar panels and a Flat Brim Hat. The electrical energy converted from the solar panel will be used to charge your phone while outside.
SOLSOL is providing this innovative Solar Charging Hat. It will make it easy to charge from the iPhone but also other phones and smart devices such as iPod, iPad, GoPros, Bluetooth headphones, and speakers, along with power banks.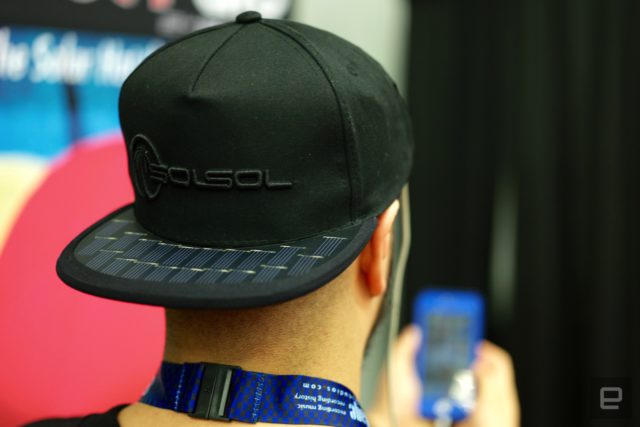 Solar Cooling Hat
It is also a solar-powered hat but it is used to cool your head when you wear it when working in the sun. That's Solar cooling hats.
A straw-cooled hat uses a solar panel at the top to absorb solar and ultraviolet energy. Due to using the solar panel, you do not need to charge and no battery needed.
The special thing is that most of these products are handmade, so they are very friendly with the environment. This will be a great gift for both men and women to work or go outdoors.
Kool breeze solar hats, Kool Breeze, My Cooling Store are where you can find solar cooling fan hats.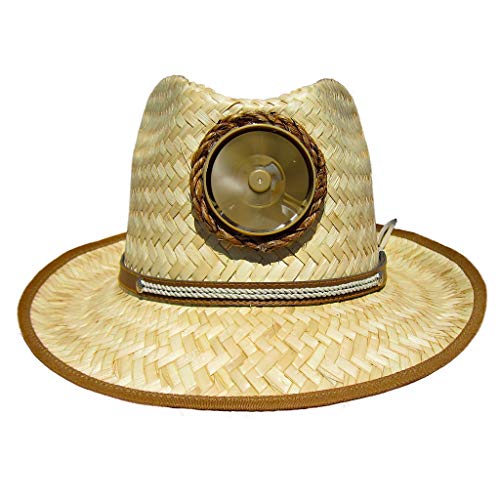 Solar Powered String Lights
If you love doing garden or balcony decorations with string lights, the Solar Powered String Lights is the perfect choice for you. You will no longer worry about electricity consumption or choose energy-saving lights.
Solar Powered String Lights has a solar panel to convert solar energy into electricity lighting. LED strip lights in all directions, making the product perfect for your garden, courtyard, or backyard while still being environmentally friendly.
Brightech, Sunlitec, SUPSOO, MagicPro, DeVida, Qedertek, Cymas, Lemontec, and AMIR are brands offering you the best Solar String Lights today.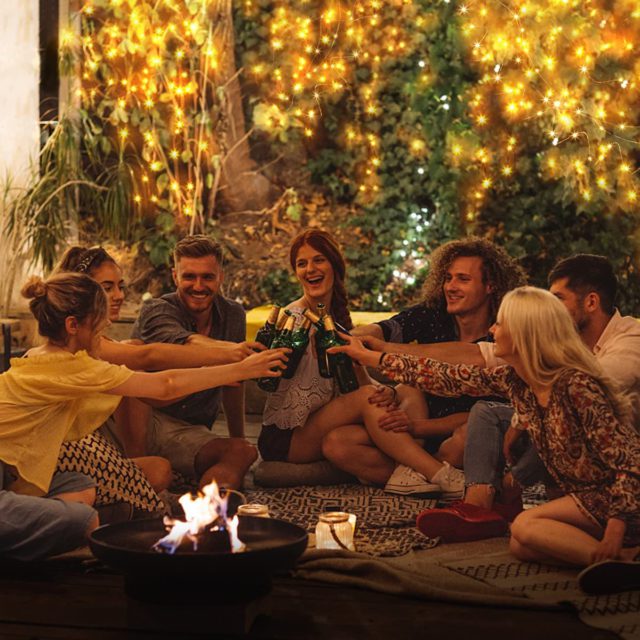 Solar Smart Bike lock
A lot of cyclists worry about Bike security. Saving your expensive bike with a smart lock will be the ultimate solution. Smart Bike Lock is a device that makes your way of traveling safe and stops your bike from being stolen. Moreover, it takes advantage of the bright rays of the sun to charge itself.
This gadget is a smart lock that connects to your phone via Bluetooth to unlock the bike when you are nearby. It also provides remote monitoring and collision warning to keep you and your bike safe.
You do not need a key to unlock and the device is charged by solar energy.
This solar smart Bike lock will be the perfect gift for any bike enthusiast you might know.
You can find this solar-powered connected bike lock from two reputable brands Velo Labs and Lattis Ellipse.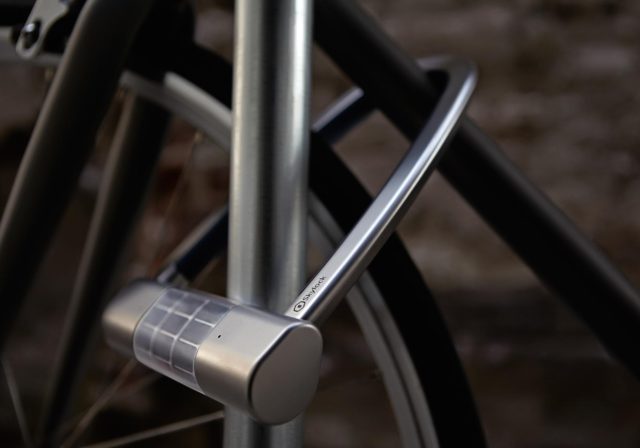 Solar Wireless Keyboard
If you like to work outdoors, then you deserve this solar-powered keyboard.
The solar-powered cordless keyboard features a stylish design and lasts up to three months without seeing in daylight. Hence, it will make your work experience more efficient without having to worry about plugging in. You can find solar keyboards that are compatible with Mac and Windows.
Not only with a good experience, but it is also a product that demonstrates care for the environment and you can any extent to reduce your carbon footprint.
Logitech and Macally will be the provider to meet all of the most demanding requirements to help you replace a new solar-powered wireless keyboard for starting your green energy revolution.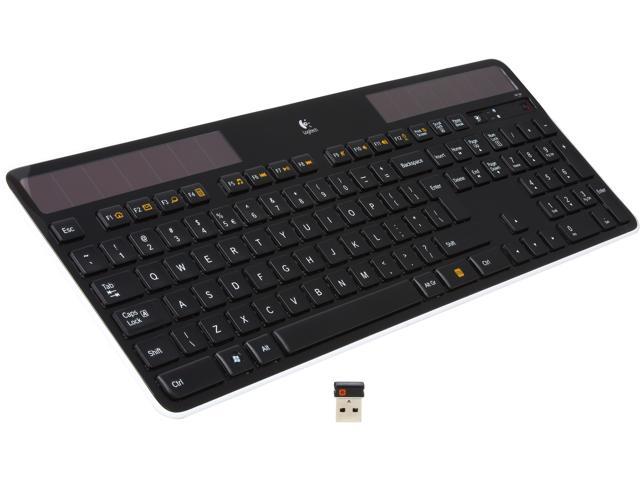 Solar backpack
Most of us have experienced the discomfort when smartphone batteries or other battery-powered smart devices die while outdoors, on a picnic, or trekking. But thanks to the solar backpack solution on the market, you'll always be charged and ready to go.
These solar-powered backpacks incorporate solar panels for conversion into electricity and USB cords to charge devices on the go. You can use it to charge your laptop, tablet, or phone right away without the need for a wall outlet.
A solar backpack can be a convenient and eco-friendly way to keep your devices from running out of battery.
This useful device can be purchased at Voltaic Systems, XD Design, ECEEN, SUNNYBAG GmbH and Hanergy Thin Film Power.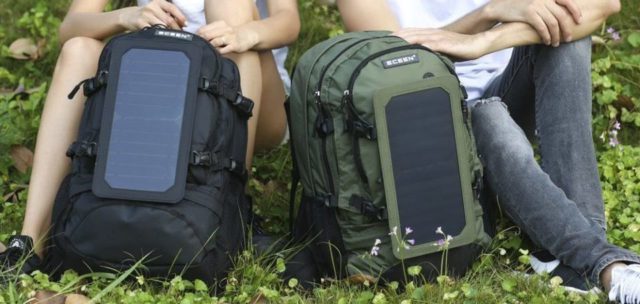 Solar-Powered Bluetooth Speaker
If you're looking for a gadget that will play music and charge your phone while outdoors, look no further. Solar-powered speakers can play music for straight hours after being fully charged. It can play your playlists directly from your Bluetooth-enabled devices.
Moreover, it doubles up as a USB charger for your phone, making it extremely useful for your eco-friendly life.
This Solar-Powered Bluetooth Speaker is eco-friendly, wireless, portable and durable.
You can find the best solar power speakers in available brands included ECOXGEAR, Eton and ION Audio.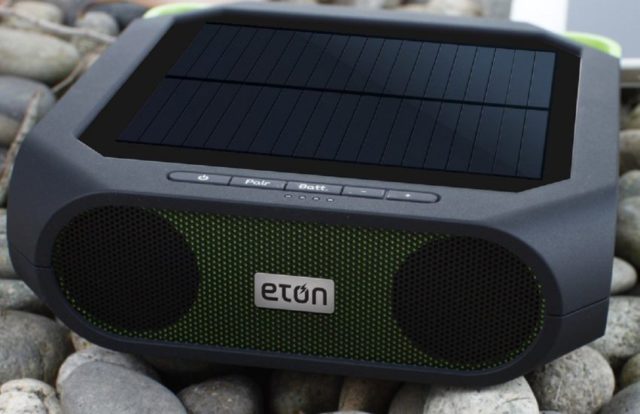 Solar Window Charger
This solar energy gadget is the best way to take advantage of a sunny day when you indoor.
You can stick the charger to the window to start charging. This eco-friendly charger carries especially contains a solar panel to help you charge various kinds of phones.
The exciting part is that it is aesthetically pleasing. It would be a perfect gift for nature-lovers.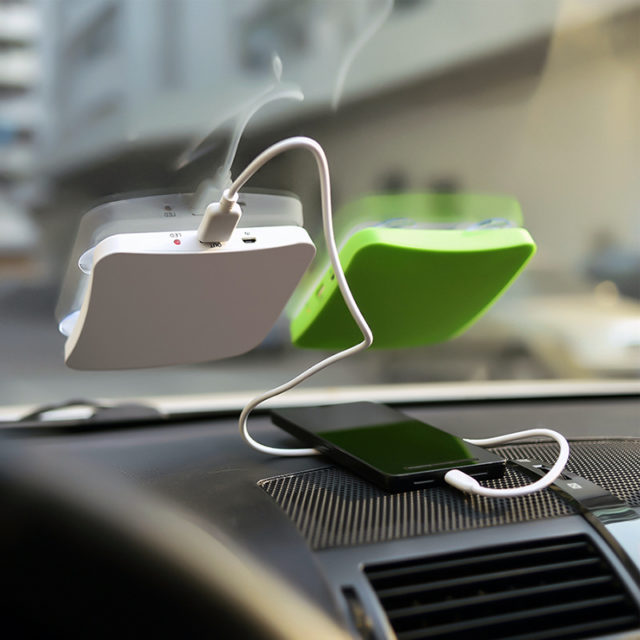 Solar Charger for Ring Video Doorbell
Solar-Powered Video Doorbell can be charged around the clock by direct sunlight. Solar Charger is a secure mounting bracket with built-in solar panels designed for Video Doorbell.
You can buy it at Ring.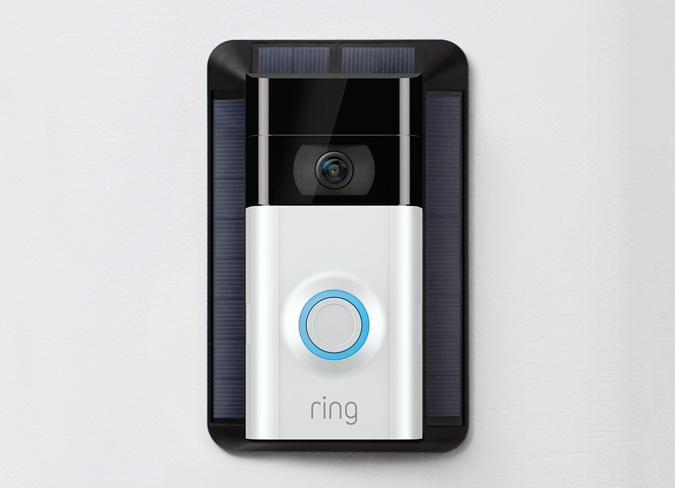 Solar Phone Charger
As the name implies, the phone charger uses solar energy that harnesses solar energy to power your devices like phones or battery pack as you walk.
They are great for outdoor enthusiasts or in places where you can't use a power outlet right away.
No matter where we are, the portable charger with solar panel charger USB output allows you to charge iPhone, Samsung Galaxy S5 S4 & All Other.
BigBlue, Hiluckey, BEARTWO, Nekteck and Anker are the most popular brands offering Solar Phone Chargers on the market.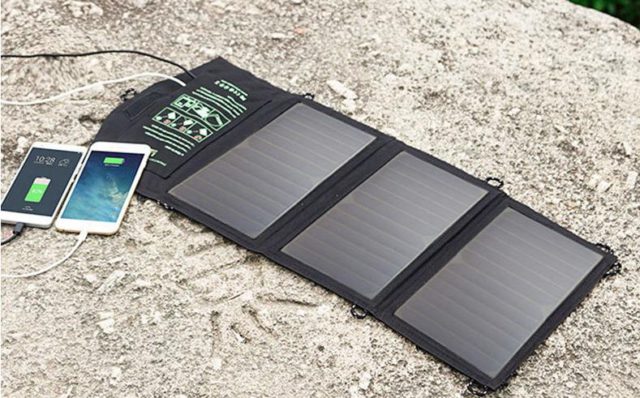 Solar Led Car Lights
Add some personalized fun to your car with this exciting solar-powered 4-wheel well light. They are used as an effective way to highlight your vehicle at night or during stormy weather to help warn pedestrians not to crash into your vehicle.
The light is powered by solar energy and recharges automatically using a high-efficiency solar panel. And they use a micro-vibration sensor system that automatically turns lights on when driving at night for real use.
This innovative device can be purchased from LEADTOPS or on Amazon.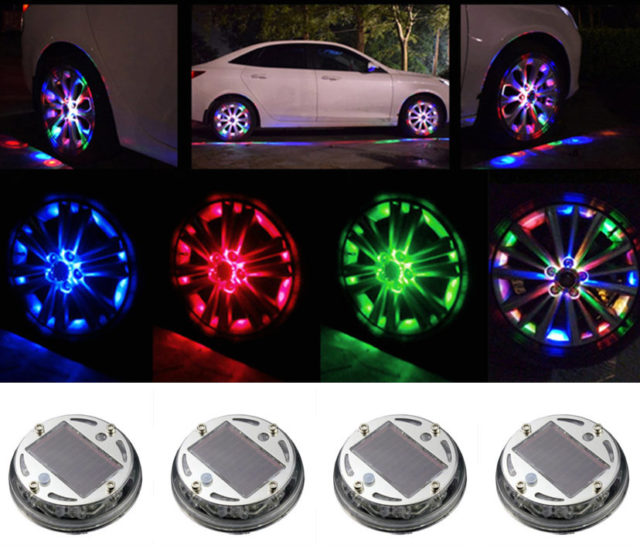 Solar Flashlight
Flashlights are a must-have in emergency kits. Your regular emergency kits can be improved with a solar flashlight.
In a power outage, a solar flashlight can provide infinite light as long as you remember to charge it in the sun.
Solar flashlights are also typically bright, waterproof, and easily charged with solar energy when you don't have a direct power source outside.
You can buy solar flashlights from NPET, ThorFire, Hybridlight Journey, ECEE, Simpeak and Hybrid.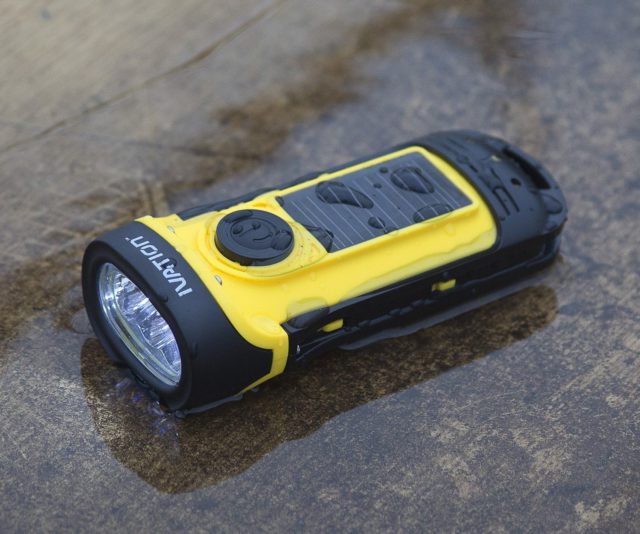 Solar-Powered LED Garden Lamp
Equipping your garden with an array of solar lights can be a great way. This innovation keeps things interesting and engaging without spending a hefty energy bill.
Solar lamps rely on the sun's light to provide energy so they are sustainable. The best solar lights work well and are a great way to rejuvenate your home for the upcoming season.
You can rest assured that they are waterproof so they can be outdoors in all weather.
You may want to consider buying at PLAYBULB, GAMA SONIC, Sunklly, LITOM and ENCHANTED SPACES now before summer arrives.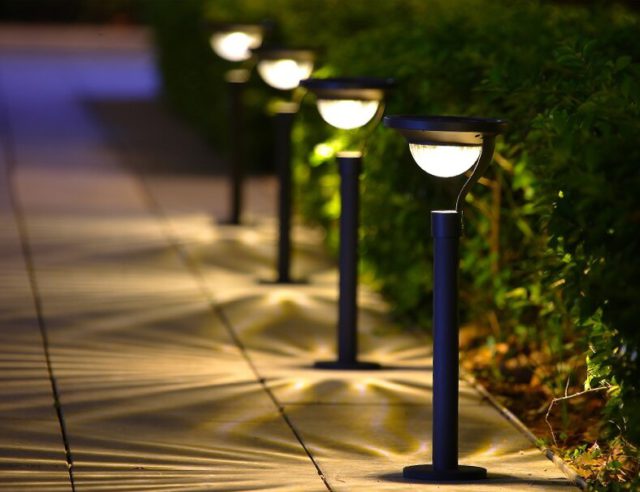 Solar-Powered Smart Jacket
A new modern jacket is designed using technology that harnesses the energy of the sun and artificial light. This solar jacket is to keep you warm during the coldest winter days. The shirt can increase the temperature in clothes to 18 degrees in just two minutes using the stainless steel wire mesh technology.
These coats are both lightweight and sturdy, making them great for everyday use during winter. More importantly, these coats are really beautiful. You don't have to trade style for warmth.
You can have it date this winter at TermalTech and Tommy Hilfiger.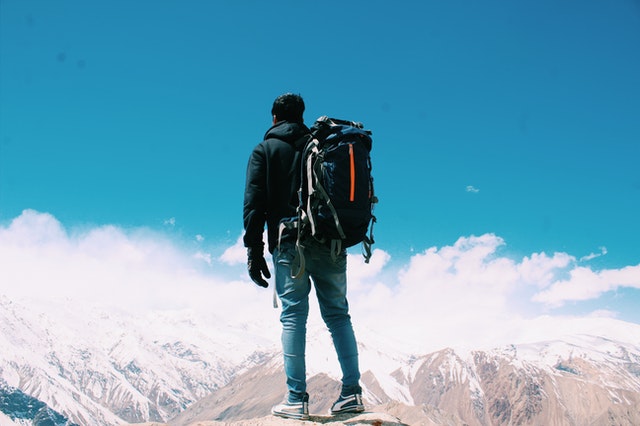 Phone-Charging Solar Umbrellas
An eco-friendly phone charging umbrella can charge your mobile phone. It can also charge other USB devices, a micro-antenna and a signal booster.
This solar gadget to provide the best experience for festival and camping participants. Flexible solar panels can charge a phone in three hours. Any electrical current generated is routed to the handle of the umbrella, where it is safely stored in a high capacity rechargeable battery.
Plus, it also provides mobile and internet connectivity for campers in the wilderness.
You can choose the right one for eco-friendly innovation at Booster Broll and SOLPROX.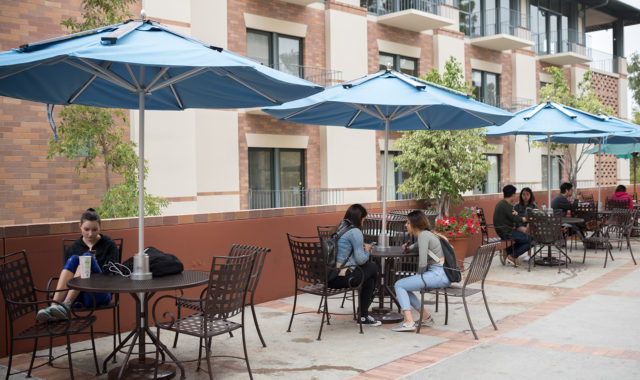 Solar Phone Case
A solar phone case is a solution for you when your phone runs out of battery outdoors. The best solar phone cases that use solar power is a convenient way to charge your mobile device.
You can find it in a variety of styles on Amazon.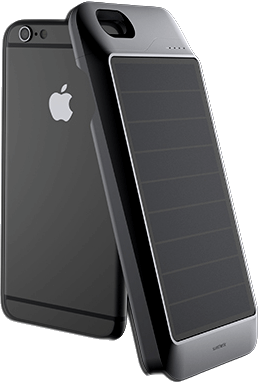 Solar Charging Battery Wallet
This solar charger wallet is always with you when you go out. Therefore, it is always ready for you to charge your phone whenever you need it.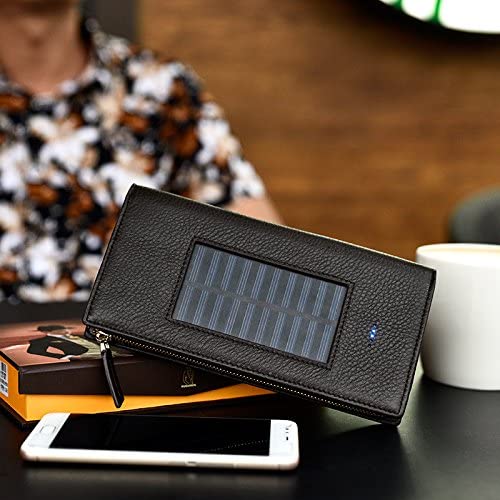 Portable Solar Lantern
To enjoy a camping night with friends or family without any interruptions, lighting is the deciding factor.
Among the essentials, you need a solar lamp for camping. This solar gadget will light up your camping tent perfectly.
What is more, it can also act as a portable light source or emergency light for abnormal situations without mains power.
You can make an informed decision about what to buy at AGPTEK, SUAOKI and LuminAID.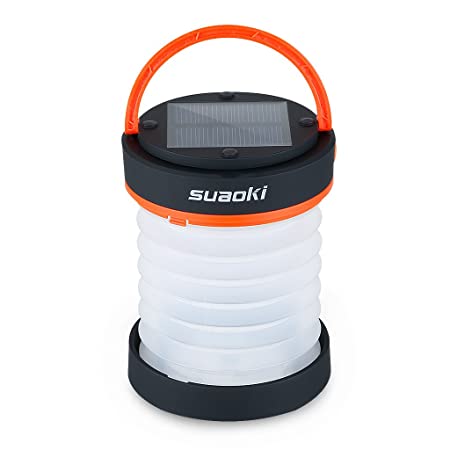 Solar Powered Generator
Green energy makes it eco-friendly and potentially saves you money. You can access green and renewable energy like solar energy using the Solar Powered Generator.
Typically, a Solar Powered Generator converts solar energy into electricity and then stores it in batteries. The energy can then be used via an inverter.
The decision to buy a portable solar generator is a noble undertaking. You can choose the best types at brands such as Goal Zero, Kalisaya, Suaoki, Wagan, PAXCESS and PepperMint Forty2.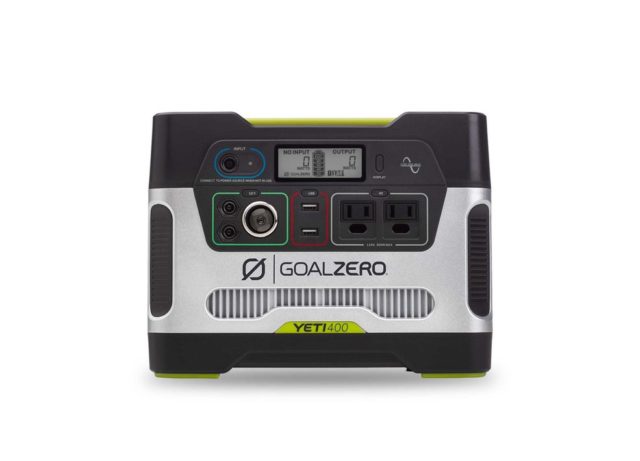 Solar-Powered Tent
The good news is that modern tents now have new models like solar-powered tents. This helps to enhance your outdoor experience, especially if you want some power supply on your camping trip.
These solar tents have lights and even electric sockets for charging. It will impress you as you can charge your devices like tablets, laptops, and mobile phones.
Compare if you want to find the best solar tents on the market from Cinch Popup, CORE 9, Browning® Big Horn, Coleman Dome and Ozark Trail.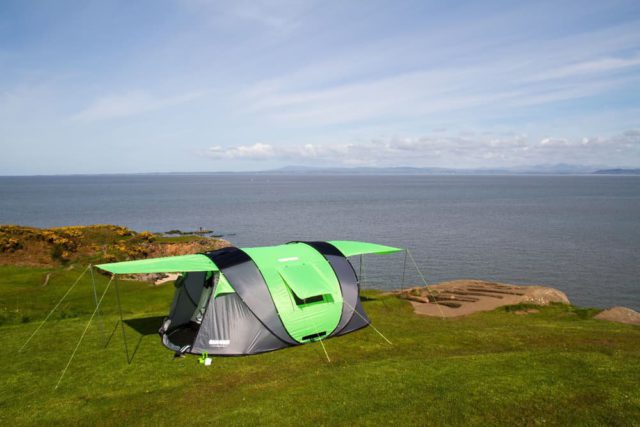 Sunflower Solar Power Station
SmartFlower Solar is a ground-mounted solar panel system to generate electricity for your home. Uniquely, it includes a solar tracking device and some other high-tech features.
Ground mounting can avoid all potential limitations when installing the system on a roof. You are free to install the system anywhere there is sufficient sunlight.
Not only that, but it can also navigate to receive the greatest amount of sunlight during the day.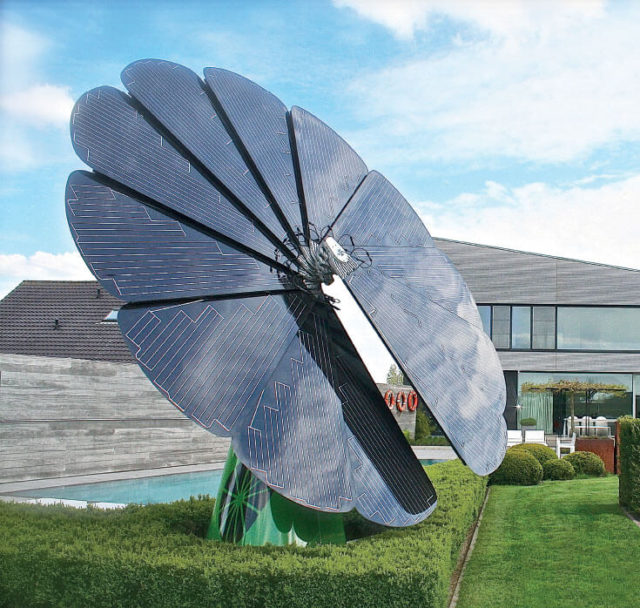 Generator Solar Laptop Charger
For many, the best portable solar laptop charger has been a great resource for many years.
You can choose the Generator Solar Laptop Charger suitable for the laptop you are using.
Goal Zero, Voltaic Generator, Brunton and EarthTech Products are the best choices of brands for you now.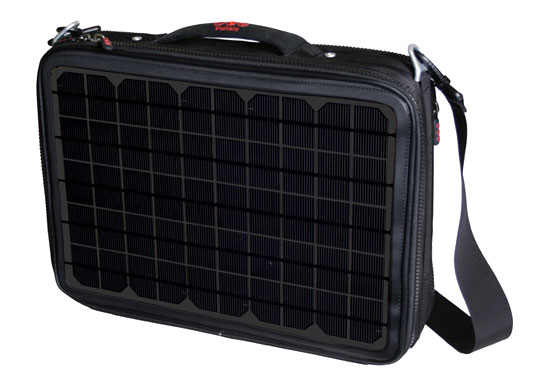 Sport Solar-Powered Stove
There is a great and efficient solar appliance for your home or for camping, which is the solar stove.
The A Sport Solar-Powered Stove can be packed in a small carrying case, yet still delivers high-performance cooking with no fuel costs.
This renewable energy option doesn't convert sunlight into electricity, but let solar power work directly. That is, the heat from the sun helps you cook food.
You can find the best Powerful Portable Solar Cooker at SolSource of One Earth Designs and GoSun Sport.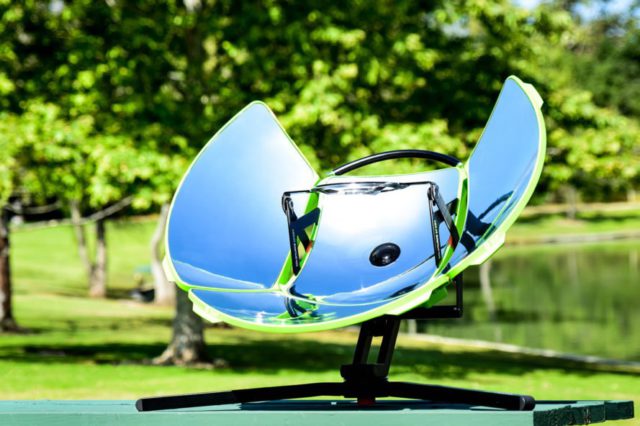 Solar Powered Smartwatch
Solar watches will make you very stylish. The popular new smartwatch model expands its solar charging capabilities to increase battery life so you spend less time recharging.
In addition to solar charging, there are physical activity profiles for you to control your health.
Look to Garmin, MATRIX and LunaR for the best solar smartwatches today.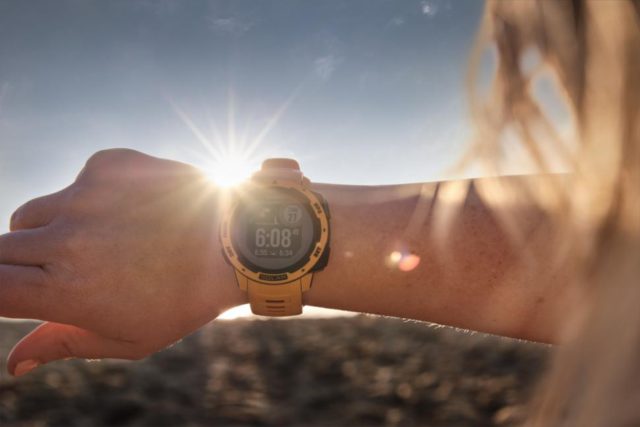 Solar Outdoor Security Camera
Solar-powered outdoor security cameras provide protection with electricity-free. This utility is especially useful in remote areas and areas where there is no direct power source.
Whether you're trying to go green, save on your electricity bills, keep an eye on your home, or simply security, this is a sensible and solid choice.
Soliom, Reolink, Lynx, Ring and Maxsa will be the brands that provide the best Solar Outdoor Security Camera for you.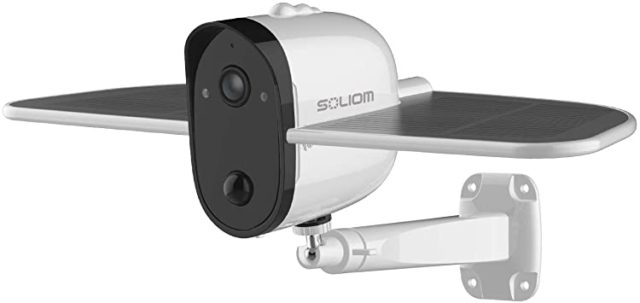 Solar Fan
Whether you're camping in a traditional tent, fishing on a hot sunny day or just needing to cool off, there are different situations where a good fan is needed.
Looking for ways to reduce your carbon footprint? Completely quit setting the wires to plug other conventional fans. That's why Solar Fan is made.
BicycleStore, Heret, Pevor, STYLOOC, Natural Ligh, Amtrak and Goodsoz to find the right solar fan for you.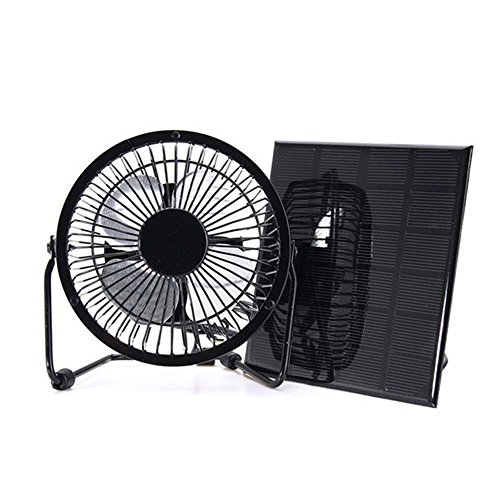 Solar Water Heater
Installing a solar water heater is one of the most popular ways to reduce your electricity bill.
These systems use solar energy to provide large amounts of hot water for your home without the power grid.
Popular brands you can trust are Duda Diesel, Sunbank Solar, SunEarth, Apricus and Rheem.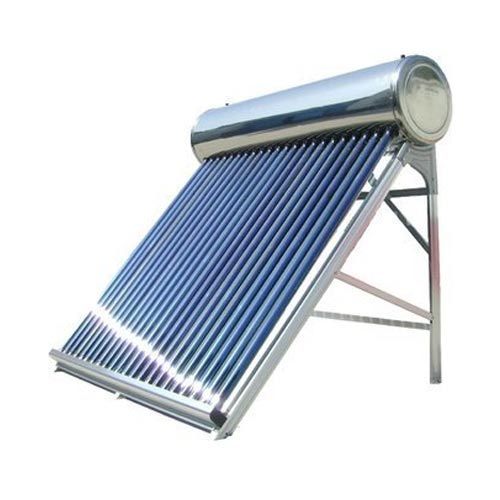 Solar Powered Camera Strap
Surely you have experienced the feeling when the camera is running out of battery when taking pictures. What if you were shooting outdoors all day while the camera was still charged with the power of the sun?
That's the idea behind the camera strap with integrated solar panels that will collect energy from the sun shining down on your neck.
Solar Powered Strap promises to provide a more affordable and aesthetically-pleasing solution to on-the-go power generation needs. You can easily bring it along on hiking, beach, cycling, outdoor photography and traveling.
You can find this solar gadget at Yankodesign and Sun Strap.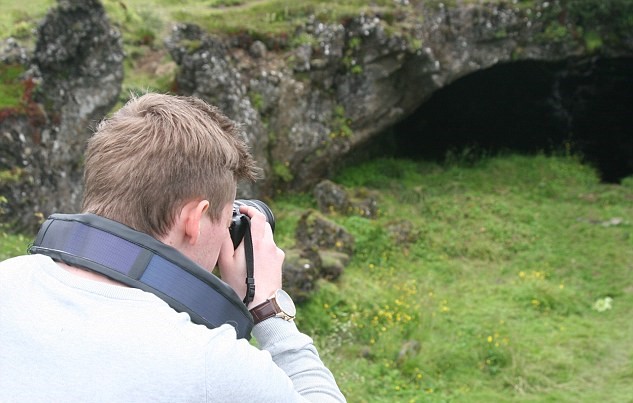 Conclusion
Use solar energy to enhance your life experience easier thanks to solar devices. Whether you love the eco-friendly lifestyle or technology, we can all agree that using these devices is also one of the easiest ways to save the planet.
You might also like