Recycling and reuse have become the two main principles of life. No wonder the same rule applies to your kitchen, as well. We are sure that you are making some changes to your kitchen environments to make them eco-friendlier. We'll be happy to know if you have switched to a reusable silicone straw from a plastic one.
Related: The Best Options for Healthy and Eco-Friendly Food Storage
As we all know, plastic is not easily degradable or not biodegradable at all. Yes, it's true that plastic equipment is easily available, and you can purchase them at an affordable price. But, plastic can release toxins into the human body if you use plastic containers for keeping food and water in them.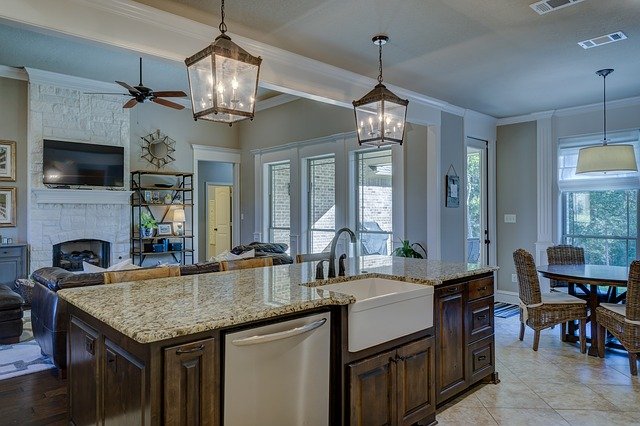 So, if you're using plastic items for your kitchen, then you're endangering both your lifestyle and the environment. Why don't you make a better choice with green kitchen accessories? Such kitchen accessories would keep the synthetic hassles away, and you need not stress about dumping them. Let's see how you can make the changes slowly and steadily for a greener kitchen.
Grab Reusable Food Wraps
According to the experts of Interior Design Services Dubai, the plastic trend can go a long way, if you don't change your habit. When it comes to plastic, then start from scratch. We are pretty sure that you're using plastic wraps for keeping food untouched or freezing your favorite ice cream. But, when you are trying to eliminate plastic elements from your kitchen, we have got an amazing item for you.
There are numerous reusable wraps available online. The manufacturers are using beeswax paper and resin to replace plastic wraps from your kitchen life. Additionally, you can easily wash them off whenever required. And, use them like it's brand new. Basically, you are saving a lot of money. Moreover, they are way more durable than plastic options.
Bamboo Coffee Cup
Whether you're a tea or coffee person, a mug or cup would be your favorite utensil in the kitchen. To enjoy sips of your organic tea or coffee, plastic mugs are not the best option. As we have already mentioned, plastic can release harmful chemicals into your body. And, that can bring complications in the future.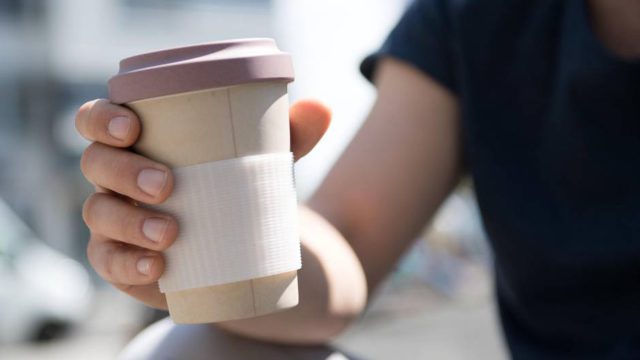 Be on the safe side and put your faith in a bamboo coffee cup. Made of high-quality bamboo, this cup will provide you with a longer shelf-life. On the other hand, you can use it again and again. In terms of recycling-ability, this can be degraded way earlier than plastic. Such coffee cups come with a spill-proof cover and an amazing grip. On an interesting note, these cups are free from BPA.
Handcrafted Lamps for Kitchen
For sure, you have hung a wonderful lamp above the kitchen table. But, is it made of plastic or similar synthetic products? If you want to replace the lamp, you can grab a handcrafted lamp for your kitchen.
You can easily grab your visitor's attention by using an eco-friendly lampshade in your kitchen. Mostly, such handcrafted lamps are crafted with the help of a cane. They are perfect for creating a surreal aesthetic. Additionally, these lampshades are durable enough in nature.
Aluminum Oil Sprayer
You can't avoid a cooking sprayer for your kitchen. To date, you probably have witnessed plastic containers for spraying oil. Again, plastic is not a healthy option for storing your edibles. So, don't take any chances with your health and switch to a hygienic option.
You can easily find aluminum oil sprayers on e-commerce platforms. Made of aluminum, the sprayer eliminates the risk of spraying more fumes. You can wash the sprayer and reuse it as many times as you want. There's no constraint in using an aluminum oil sprayer up to a prescribed number of uses. In addition, you're saving Earth from consuming dozens of plastic sprayers. That's a good sign of change.
Bar Soaps and Dish Brush
You might be relying on liquid dish soap for convenient use. However, you can't neglect the plastic container in which the liquid dish soap comes to your home. If you don't want to take any chances with plastic containers and are looking for an eco-friendly alternative, go for bar soaps.
Nowadays, bar soaps are available with dish brushes. Surprisingly, these dish brushes are not made of plastics. They are made with natural fiber equipment. Additionally, this bar soap smells exotic and doesn't harm your skin. So, use the bar soap along with the natural fiber dish brush for sufficient lathering and get rid of grime easily.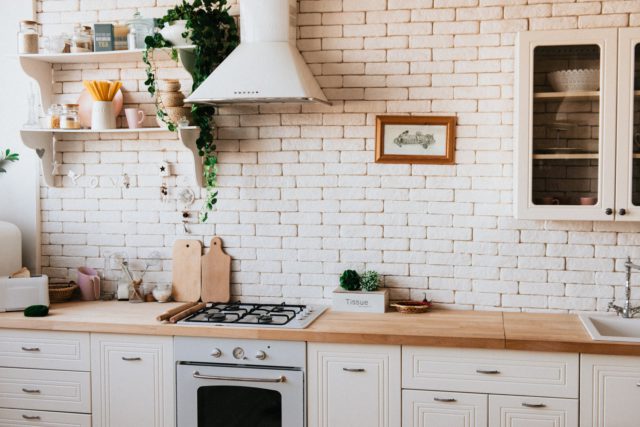 Compostable Sponge Cloths
Who can deny the effectiveness and use of a dishcloth? Instead of Swedish dishcloths, you can switch to a greener option for your kitchen. And, that is a compostable sponge cloth, and they are made of plant fibers.
Once you are done with them, you can easily decompose them. What about the ink they have? Basically, the manufacturers tint them with water-based ink. Therefore, you can let them decompose without the worry of destroying nature. Such compostable sponge cloths will decompose within a period of six weeks. And, you can use your home compost for decomposing them, and your plants won't mind, we guarantee.
Biodegradable Garbage Bags
Tired of the plastic garbage bags? Well, countless consumers have complained about the quality and durability of those plastic garbage bags. When the world is moving towards a plastic-free culture, sticking to plastic garbage bags is not a wise idea. But, you can avail biodegradable garbage bags easily from online stores.
They are almost equally priced as plastic bags. In addition, they are biodegradable in nature. You can recycle them, as well. No surprise, they are worth the price, and search for turning your kitchen a bit greener.
Bamboo Coasters
Plastic coasters are good enough to keep everything organized and the countertop neat and clean. However, plastic is not an eco-friendly option for your kitchen. If you're eager to replace your plastic coaster and searching for a greener option, then we have good news for you. Now, eco-friendly coasters are available on every online and offline store.
They are made of rich-looking bamboo. You can give the dining table a rich and elegant look with handcrafted bamboo coasters. Mostly brown in color, these bamboo coasters are a preferable option for your green kitchen.
Mason Jar
If you like your protein shake and smoothies right away, then you can have a mason jar for reusability. Made from glass, they look fabulous. The lid is usually made of aluminum. You can wash the mason jar after you have your drink.
Additionally, the straw that comes with the mason jar is reusable. If you're totally plastic-repellant, you can avoid the plastic straw combo and go for a silicone straw.
Conclusion
Emphasize recycling and manage your waste according to the material. Whenever you pick up cleaning products, be choosy. Check the ingredient list and go for less-chemical products. You can make the best cleansers straight at your home. You'll need only warm water, baking soda, vinegar, and lemon.
Additionally, avoid plastic packaging. Moreover, keep an eye on your water use. Stop wasting water and fix leaks associated with your taps and sinks. Go for more reusable products rather than going for more disposable ones. Therefore, keep shopping smartly and take a better initiative to make your kitchen greener.
Read more