Gone are those days, when people used to carry wired adapters to charge their devices. Nowadays, phone or laptop owners use Qi wireless chargers for super-fast charging. Even these wireless units remove the hassle of finding the right power source. All you need to do is place the device on the charging pad to start the charging process.
Moreover, wireless charging devices are less vulnerable to damage than wired ones. And, it offers a plethora of benefits to users. But it also has several disadvantages.
Related: How Does Solar Energy Support Eco-friendly Life?
Wireless charging uses a considerable amount of energy compared to wired units. Moreover, they become inefficient if the phones and the coils are misaligned. A wired charger takes 14.26 watts of energy to increase the battery percentage from 0 to 100%. Whereas, wireless chargers consume 21.01 watts of energy. And, the more energy consumption, the more it will impact the environment. So, if you want to save the environment, use a wired charger.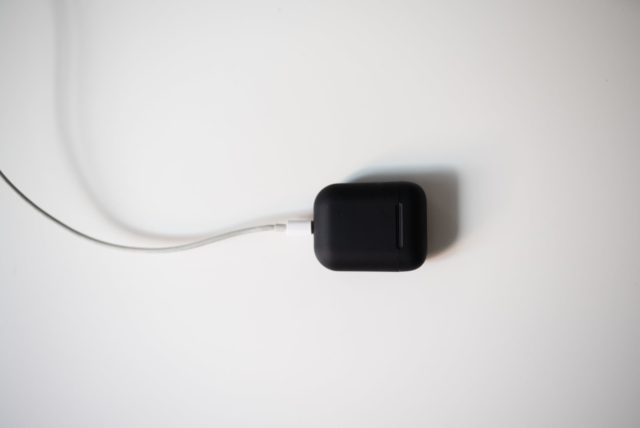 Do Wireless Chargers Generate More Heat Compared to Wired Ones?
Have you used a wireless charger before? Then, after a few minutes, you might have noticed that it overheats after powering up the device. And, it's because wireless chargers work harder than wired chargers. However, there is nothing to fret over. As overheating is a normal phenomenon of wireless charging.
In the wireless chargers, heat converts into energy. The more the wireless charger will produce heat, the more the amount of waste. And, excessive energy wastage can affect the environment. Renowned companies like Apple and Nokia released high-end wireless chargers. Though, these products have improved the user's experience. But many have criticized these companies for offering such inefficient charging units.
Usually, the changing efficiency varies based on how the phone is positioned. So, if you want to save energy consumption, use a magnetic wireless charger. The charger takes more energy than usual if the phone isn't placed properly. Because at that time, the energy gets transferred in the coils instead of the battery.
Do Magnetic Wireless Chargers Are More Energy-Efficient?
Magnetic wireless chargers came into the market a few years ago. It acquired widespread acceptance for its easy-to-use features. Moreover, Apple has also launched the MagSafe chargers in 2020. Those wireless chargers not only offer high-speed charging. But, MagSafe is known as the most energy-efficient charging device.
To use this charger, all you need to do is place the phone over the magnet. And, these charges align the device in the right place. Even, the users don't have to worry about the displacement of the device by vibrations. Magnetic chargers also take minimal space. You can place this charging unit anywhere on the office desk.
Additionally, when it comes to convenience, MagSafe chargers are unbeatable. By transferring most energy, it saves the environment from energy wastage. So, what are you waiting for? Go to the nearby phone store and buy the latest magnetic wireless charger now.
Related: Top Solar Energy Gadgets for Eco-Friendly Shopping
Does the Design of the Wireless Charger Affect the Energy Usage?
All these chargers have different designs, sizes, and charging capacities. Do you know that the charging capacity can vary based on the charger's design? Yes! There are wireless charging devices that take 5.5kWh of energy. And, you will find wireless chargers that complete charging by consuming 7.6 kWh of energy. So, go with a charger that takes less energy to prevent energy wastage.
How Wireless Chargers Can Affect the Environment?
Over the years, millions of people have started using wireless chargers. 7.6 or 5.6 kWh energy might seem to be a tiny amount of energy wasted by chargers. But, there are almost six billion people who use smartphones. Further, wireless chargers don't support all those devices.
And, if we multiply "7.6kWh/5.6kWh " by the number of people who use this charger, the number could be quite scary. This is the primary reason why everyone should stop using wireless chargers.
In a nutshell, it can be stated that wireless chargers are the prime reason behind the waste of energy. Dozens of power plants might be required in the future to support wireless charging. And, fulfilling such a requirement is next to impossible.
So, it is high time to stop the production of wireless chargers. Or else, it might cause a disaster in the coming years. Here are a few more reasons why wireless chargers are bad for the environment:
1. Contains Less Charging Efficiency
According to the researchers, Apple's 5W wired chargers are 78% efficient. Whereas, its wireless chargers come with 59.4% efficiency. This means the wired chargers are 18.6% more efficient than the wireless ones. Thus, the wireless chargers consume 60% more power to charge the phone.
So, it will be a wise decision to use wired chargers in the long run. Do you use a phone that only supports wireless chargers? Then, consider buying Pixel 4, it is compatible and has more charging efficiency. And, for further recommendations, consult with an expert.
2. Charging Pads Can't be Recycled
Many iPhone users have experienced issues with the charging cables. And, they have replaced this unit within a year or two. These charging cables and cords can be recycled because changing cables contain copper which doesn't cause any environmental harm.
But, you can't dispose of the Qi charging pads into the waste, because the charging pads of the wireless chargers have metal. Unfortunately, metal plays a major role in climate change and global pollution. So, this is another disadvantage of using Qi wireless chargers.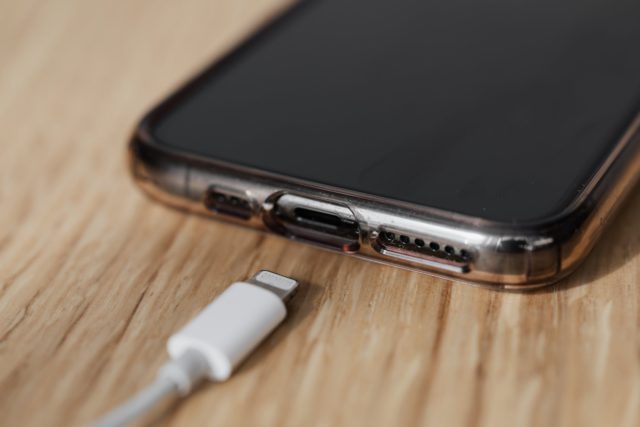 Is There any Solution to Stop the Adverse Effect of Wireless Charging?
Tech companies like Apple and Google claim to offer eco-friendly phones. But, they often overlook the power consumption of these devices. Every device manufacturer should emphasize the carbon impact of their products. In this way, they can put an end to the products that are bad for the environment.
Moreover, these companies can do a lot of things to minimize excess charger usage. Manufacturers should design phones with a "wireless charging" disable opinion. Once the coils of the phone aren't aligned, this feature should be enabled. It will allow the users to stop the unwanted energy consumption of the battery. Additionally, the phone makers can make chargers that can hold the phone in the right way.
Apple or Nokia should continue producing wired chargers. And, that will be another solution, if you want to stop climate change. Furthermore, these companies should provide more focus on making energy-saving chargers. It would have less impact on the global power grids. Though, wireless chargers provide more flexibility in charging. But, if people continue using old-fashioned charges, they can protect the environment.
Factors to Consider Before Designing an Eco-Friendly Wireless Charger
Companies that want to make environment-friendly chargers, should consider a few factors. They need to check the energy usage of the charging unit in the first place. Additionally, it is important to consider the durability of the chargers. The long-term consequences of this device have a global impact. Also, choose to charge material that can be disposed of. Apple is on its way to making a wireless future. Though, these wireless products have enhanced the user experience. But, if they want to reduce the carbon footprint, it's high time to bring change in their technology. Apple should build products that will make a positive impact on society. Based on rumors, Apple is already designing eco-friendly products. So, wait for a few years, and until then, use wired chargers.
Contributor: Macbook repair Dubai
Read more