Despite all the fun and festivities that the holidays bring, it's important to acknowledge the impact that this season has on the environment. The Environmental Protection Agency reports that the amount of waste generated per U.S. household increases by over 25% between Thanksgiving Day and New Year's Day. This unfortunate reality means that over 1 million tons of extra waste get added to our landfills.
Related: Biodegradable plastics: Are plant-based plastics better?
For this holiday season, aim to celebrate the holidays and participate in festivities while also doing your part to reduce your holiday waste. To help you cut down on the holiday excess, check out these four ways to reduce household waste including green, food, paper, and other waste.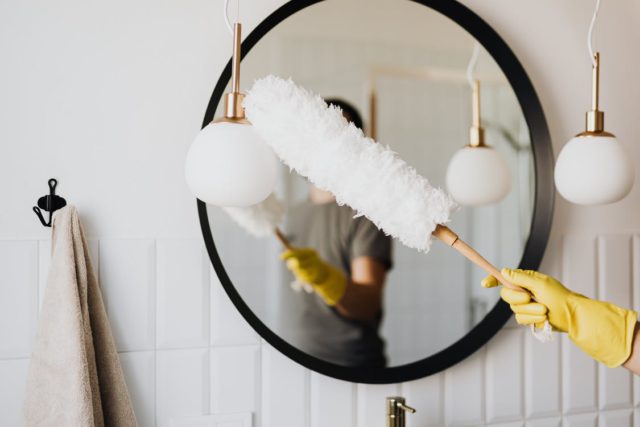 1. Reduce Your Christmas Tree's Carbon Footprint
Every year, about 30 million live Christmas trees are sold in the U.S., and although there are perks to buying a real tree over an artificial one, there are still some cons that come along with it. A real Christmas tree produces a carbon footprint of nearly 8 pounds of carbon dioxide, and when you multiply this by 30 million, the number equals a staggering 240 million pounds of carbon dioxide in the U.S. alone. When trees are sent to landfills, their carbon footprint only increases.
Do your part to reduce your Christmas tree's carbon footprint by taking the time to research local growers and shop nearby. By doing this, you lessen the amount of transportation that is needed and reduce your Christmas tree's overall carbon footprint. You can check out the National Christmas Tree Association's tree locator to find a small business or local tree grower near you.
Once the holidays are over, remember to recycle your tree instead of sending it to the landfill. As a plant, your tree is fully biodegradable and can be turned into yard mulch or a soil erosion barrier.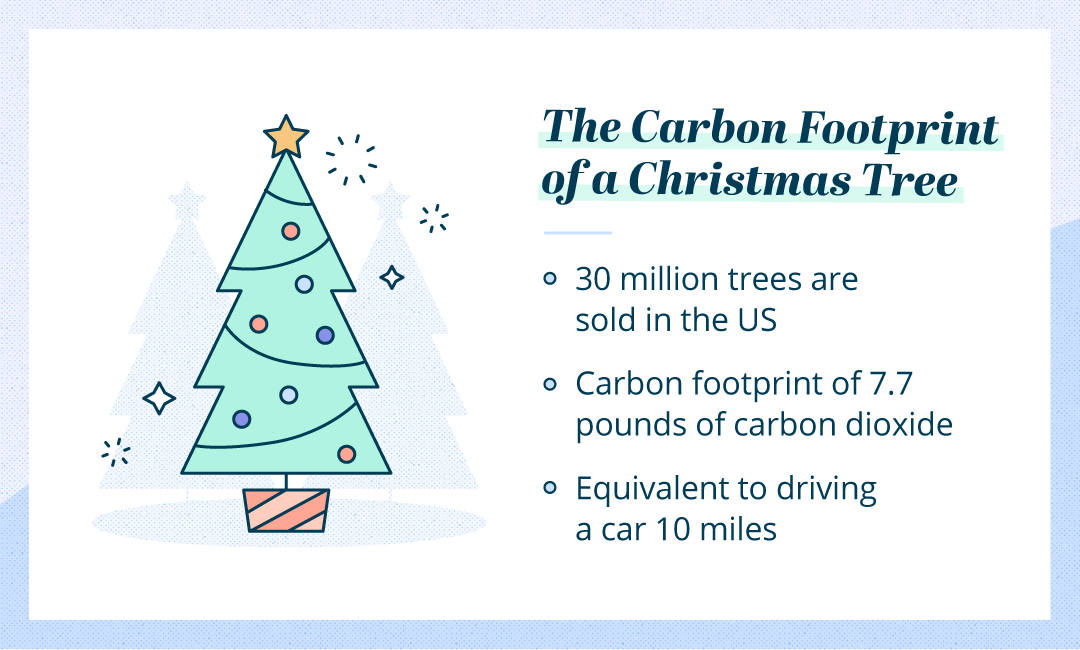 2. Go Paperless
Another way to cut down on holiday waste is to go paperless this season. Although holiday cards are a nice way to send the season's greetings, it's important to think about the Earth and consider sending a virtual card instead. Your friends and family won't mind, especially if you customize it with pictures of you, your family, or your pets! They'll get a wonderful holiday e-card straight to their inbox, and you won't have to worry about it arriving on time or standing in a long line at the post office.
3. Be Mindful of Food Waste
The holidays are filled with lots of delicious food, but if you think about it, a good proportion of that food goes to waste. When planning your holiday meals this year, be mindful of the amount that you're purchasing and try not to go overboard. Make it a mission to get creative about turning holiday leftovers into new meals and compost any scraps you have at the end. If you know you'll have a hard time eating through the leftovers, have guests bring reusable containers to take home food at the end of the night or throw a "leftover party" a few days later to get help eating through all the food.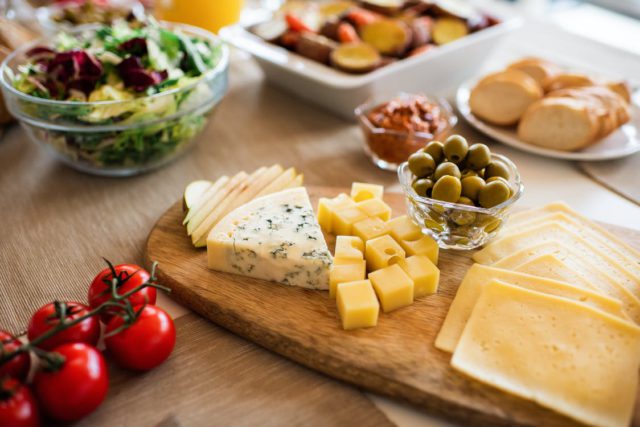 4. Try Out Alternative Gift Wrap
Gift wrap is a major source of waste during the holidays. Whether it's glittery wrapping paper, metallic ribbons, or stick-on bows, many types of wrapping paper aren't even recyclable either. This year challenge yourself to try out sustainable alternatives to traditional wrapping paper, like newspaper or even fabric that can be reused later. Even if you only give gifts to a few important people in your life, choosing to wrap them sustainably can make all the difference. When it comes to the holidays, there's no better feeling than getting into the festive spirit and spreading holiday cheer, all while reducing your impact on the environment. As you take part in holiday parties and feasts, remember to be mindful of how you and others can do your part to make the season more sustainable. Challenge yourself and anyone you celebrate with this season to try one or more of these ways to reduce household waste this holiday season and even into the New Year.
Read more