People shop more on public holidays of the year. A small holiday like Halloween can mean big waste like candy wrappers, cheap disposable decorations and disposable outfits. This means more waste is generated as well. Halloween 2020 is coming, now is the time to start giving green ideas to have an earth-friendly holiday.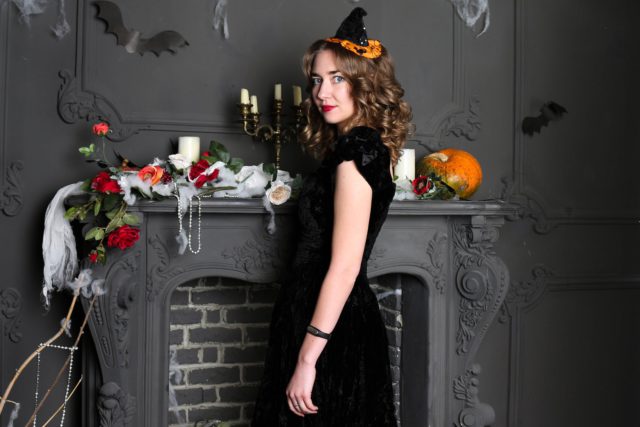 Consider eco-friendly Halloween outfit sources
Maybe you are passionate about the new and creative costume every Halloween season. Buying new clothes every year can be a waste. You can swap outfits with your friends to create something new.
But if you have to buy a new outfit, forget the printed plastic costumes. Such a ready-to-wear outfit is completely unsuitable for the environment. They are usually made from inexpensive fabrics and are not durable when worn over and over again. They will eventually end up in landfills.
Rent Halloween Costumes
Another option for you is to look at costume rental services. It will cost you a little bit, but still, provide high-quality clothing that is used over and over again.
Craft an eco-friendly Halloween costume
If you are someone who is always interested in doing things by hand then the Halloween costume is the time to show your talent. You can use leftover fabric or fabric made from eco-friendly materials to make sure your outfit is recyclable. Making costumes out of existing materials is the least resource-intensive and the most fun way to make outfits.
You might be amazed at the creation of your wardrobe and it will make a great day for you this holiday.
Don't worry, you don't have to be a textile master to make your own. You can find many video sites on Youtube on how to make an eco-friendly Halloween costume by yourself.
If you don't have the ingredients to make your outfit available, then thrift stores are the perfect place for you. Here you can find iconic accessories for making outfits. After Halloween, these new purchases can become a part of your wardrobe or return to a thrift store for a new life cycle instead of being thrown in the trash.
Choose eco-friendly materials
Props like plastic tridents and swords will end up in the landfill. While the makeup looks as effective as plastic teeth without the plastic waste problem.
When choosing an accessory, try to use biodegradable and recyclable material rather than plastic. Recyclable construction paper and cardboard can be made into the accessories you desire, from the turtle shell to the Maid's hat.
Reuse Halloween costumes
Choosing a durable Halloween costume is so it can be used over and over again. However, some adults prefer to wear typical annual Halloween costumes.
Various items such as hats, wigs, and suits can be used for the following year by combining with a variety of outfits. Not only that, but you can expand your choices and revitalize old outfits by organizing costume swaps.
Make sure Halloween costumes are safe
Don't let creativity overwhelm the safety of your children's clothing or yours. If you use makeup instead of plastic masks, do not use non-toxic cosmetics. Nowadays, there are many natural, eco-friendly cosmetics brands that you can choose to buy.
Clothing should not pose the risk of tripping or choking to your child.
Conclusion
Choosing safe and environmentally friendly clothing is a great idea to start a green holiday. You can rest assured having fun with an eco-friendly Halloween costume on this holiday and still being earth-friendly.
You might also like