Black Friday 2020 takes place in the context of the world experiencing a serious Covid 19 crisis. However, online shopping still promises a boom during the festive season with the push of this year's hunt for coupons and gifts.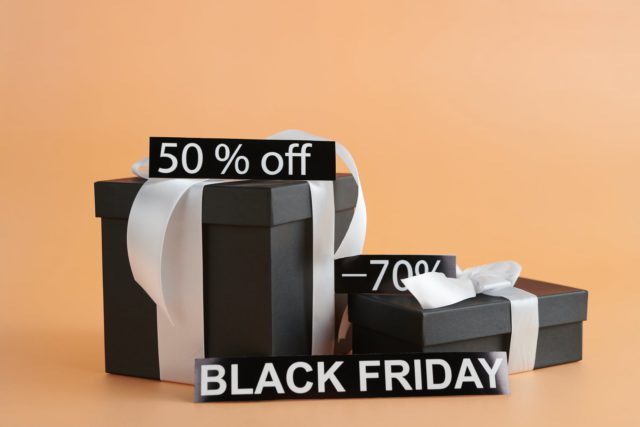 Anyone who makes an effort to reduce waste knows how difficult it can be to maintain green goals while finding meaningful gifts for loved ones. So when Black Friday and Cyber ​​Monday happen, ideas below about ways to enjoy the shopping season while still being responsible for the planet will help you.
Minimize packaging
When it comes to gifts, that's a lot of redundant packaging, especially plastic foam and molded plastic, that can't be recycled. Opt to buy items in bulk, as long as they have less packaging and are not wasteful. Don't forget to bring your own reusable shopping bag and refuse to offer plastic bags from the store.
Choose sustainable brands
More and more companies are following the trend of sustainable manufacturing in response to the shift in shopping to being more earth-friendly. So why don't you support their efforts in your first choice of gift-giving? For example, homemade soap or company use packaging made of recycled materials.
Not all eco-friendly products are affordable. However, like other giant retailers, sustainably-minded companies will still cut prices on Black Friday and Cyber Monday. You just need to do a bit of searching to find your best deal.
DIY gifts
DIY gifts to your loved ones will be an inspirational idea. You can enjoy Black Friday by controlling the ingredients used in your gifts. Instead of looking for wasteful and pre-packaged options, go on a trip to local stores to find ingredients as gifts.
Don't forget to use the Black Friday and Electronic Monday deals to score some deals at the craft store. Just be sure to look for products that do not include plastics and emphasize natural and organic materials.
Green Technologies
People often buy a lot of electronics at the end of the year. That is why most categories will highlight deals on electronics. If TVs and other modern appliances are on your list, choose ones that consume less energy and are more durable.
Buy only durable products
Remember that a permanent product produces less waste than a product that gets thrown away quickly. Research your purchases and choose quality items over flimsy, disposable ones. As for jewelry, clothing, furniture, kitchen wares, and decorations too, quality matters for both the recipient and the planet.
Although the high-quality product is typically priced higher than usual, it will perfectly fit the bill of sustainability. Here's one way you can help the planet reduce its trash. What's more, on this Black Friday shopping occasion you can take advantage of discounts to buy at good prices.
Purchase of products made from environmentally friendly materials
Fashion is an industry causing heavy environmental damage due to fast fashion. The materials used in production can make a huge difference in the number of contaminants eventually when they end up in a landfill. Therefore, you should choose natural fibers like organic cotton for bed linens, towels, blankets, and clothing.
Shop locally
Depending on where you live, shopping locally may be the best thing you can do for the environment and the local community. This will limit emissions from traveling by car over long distances. In addition, the local community's life has improved.
Environmentally friendly packaging
You should consider earth-friendly packaging companies or aid stores. If it was a gift you made, continue the eco-friendly trend by wrapping the gift thoughtfully. Use natural fabric or paper and decor accessories with leaves, flowers, twigs, and nuts.
You might like