Summer comes with long weekends a good opportunity for your family to organize camping trips to enjoy nature. In fact, we still enjoy relaxing outdoors with our family, but few people think about going environmentally responsible for camping. If you are a parent with a desire to teach your children about environmentalism and responsibility for nature, then camping will be an enjoyable experience together.
Just like anything else in life, there are rules that we have a responsibility to follow when camping. In a place closer to nature, it is important that we respect and protect the ecosystem where we go so that more people can continue to enjoy the outdoors and camping for many years to come. Parents' actions can influence their children to love nature and preserve the environment for future generations.
Related: Top 10 Newest Green Travel Tips to Make your Trip Eco-friendly
Make a list of Eco-Friendly Family Camping with your child
Making lists helps you and your child understand the meaning of each task and go through the steps smoother without missing a thing. Fill your car with everything you need to have a safe, healthy, eco-friendly time, and enjoy the great outdoors.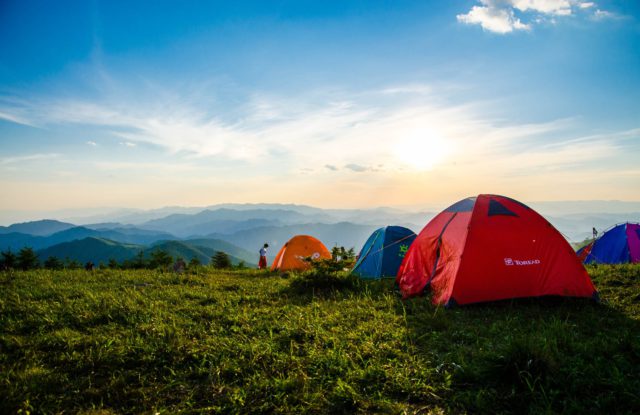 Sanitize where you are camping
Clean up where you are going to camp to enjoy nature without having to see plastic bags and cans left behind by other unconscious people, even if it's not your trash. After camping, don't just pour your ashes from your oven or campfire out in the middle of the area as there's a good chance another group of campers will be there shortly after you leave. So leave a clean area when you leave.
Limit the use of plastic products
We often use disposable dishes when camping so that we don't need to wash them. But if you have enough car space to store your stuff, it shouldn't be difficult to take your dishes at home. Once finished, take the dishes home to wash with no plastic waste left behind.
However, if you have to use disposable items, try to get paper plates instead of plastic products. It will take thousands of years for that plastic to decompose, meaning it is not environmentally friendly at all.
Bring a reusable water bottle
It's a quick and convenient way to buy plastic water bottles from the store for your family camping trip. But those water bottles are an environmental nightmare. So to curb the plastic waste that ends up in the landfill, prepare some reusable water bottles that you can refill and take with you.
Related: What is the Future of Travel and Tourism
Enjoy the inefficient camping session
You may have seen people around you in a meeting just attentively using the phone without talking to each other. Don't let your camp be like that. Leave your phone, tablet, and computer at home. You will find yourself doing more and that is a real breath of fresh air.
Use solar lights utility
Battery-powered products are no longer favored by environment lovers because collecting and disposing of batteries after being depleted is a major environmental problem. But with solar lights, you can take advantage of the endless sources of sunlight to keep them energized and they recharge themselves after they run out.
Cook over fire
There is no need to pack charcoal or other fossil fuels that can release chemicals when cooked. Make a fire with sticks and firewood from your campsite, and have fun creating a delicious, healthy meal. Not only that, this a chance for you can teach your child how to create the simplest firewood cooking.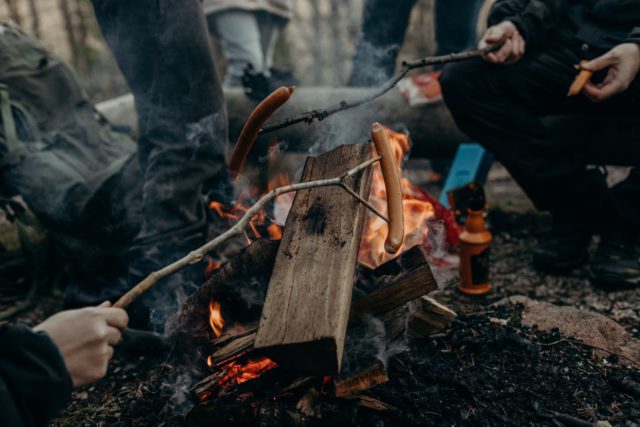 Limit travel by car
Why do you need to drive your car anywhere while your family wants to enjoy nature? Instead, you should walk, cycle, or go hiking anywhere on the campsite you want to go.
You can carry bicycles or rent bicycles at the campsite to make traveling more environmentally friendly but also better for health.
Borrow some camping equipment if possible
When you decide to go camping, you may not necessarily buy all the gear you need for your adventure. You can ask someone you know if they have the mail you're looking for. This will make use of and optimize the use-value of an object because the item may not be used for a long time. Why not ask your friends if you can borrow some of their camping gear? This is both environmentally friendly and saves money.
Conclusion
A weekend camping adventure and being in nature will help your kids learn a lot and relax with their parents. The magic of being in the midst of nature, surrounded by family, is a truly wonderful experience for children. Experience the best with your kids and be kind to Mother Nature by keeping your camping as eco-friendly as possible.
Read More