Taking care of a baby is one of the most important experiences that any parent must learn and desire to take care of their children in the best way possible. However, there are still some skin and hair care products for children and parents on the market that have synthetic fragrances and some chemical ingredients that may have adverse reactions for children.
For that reason, natural and non-toxic baby care products are a smart solution to protect your children. The following are 11 eco-friendly childcare brands that offer natural, baby-friendly and non-irritating baby care products in the first months of life.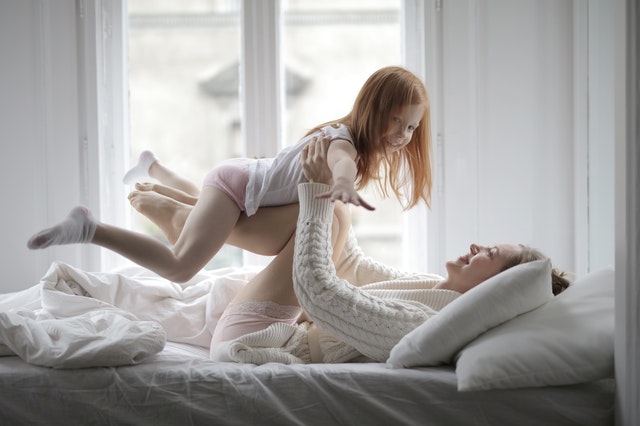 Dodie
Dodie – the brand from France is trusted by its mothers here. Formed in 1958, tested by more than 20 million babies and recognized for quality, Dodie has become one of the leading prestigious brands in this fastidious country.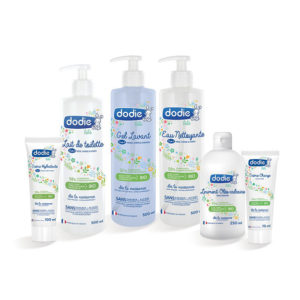 Dodie is also one of the first products to integrate three functions in one. The product is extracted from natural ingredients, does not contain Parabens, alcohol or any chemical that is safe even for the baby's facial skin. In addition, products with high benignness have been tested by specialists in France and encouraged to use by mothers.
California Baby
California Baby offers natural baby products from bath products to diffusers for your family. All products are tested for allergy strictly and are free of gluten, soy, milk, nuts (except coconut) and harsh chemicals.
For babies with eczema and diaper irritation, we strongly recommend using products from California Baby.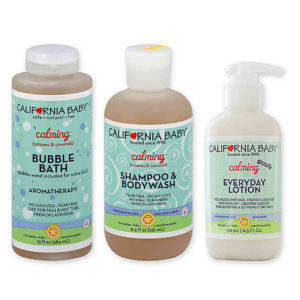 What is more, California Baby products are manufactured and packaged in an FDA-certified solar energy facility. This has helped take advantage of renewable energy resources effectively, minimizing the impact on the environment during the production process.
Burt's Bees Baby Bee
Burt's Bees is a brand that provides skin care products to moisturize and soften the baby's skin. The products are made of completely natural ingredients, free of parabens and phthalates and are tested by a pediatrician.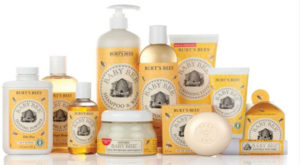 In addition, Burt's Bees Baby Bee shampoo is popular with 99% natural. It's gentle, very good and easily cleanses all you want in baby shampoo. Most parents are happy with this baby shampoo because of its ease of use and value that it brings in general.
Earth Mama
Earth Mama is a trusted place for mothers from pregnancy to lactation in search of natural, effective and environmentally friendly products. These products are completely natural and you will not need to worry about preservatives or artificial fragrances.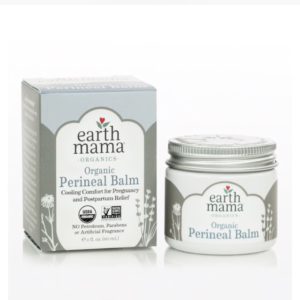 In general, many parents have believed and used Earth Mama's products. You will always choose exactly what you need here.
VIVAIODAYS
VIVAIODAYS brand provides natural organic baby care products such as shampoos, lotions, sunscreen. These products are certified organic, non-toxic, vegan, gluten-free and completely safe for baby.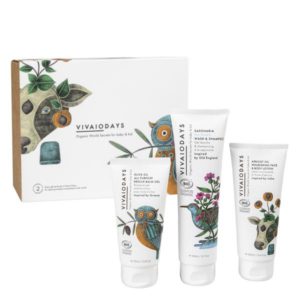 VIVAIODAYS products are also COSMOS ORGANIC certified in Europe for quality. The beautiful packaging is made from recyclable cane plastic, which helps reduce CO2 emissions into the environment. Moreover, they also support environmental protection initiatives around the world!
Badger
Badger is one of the perfect places to find natural products for your family, especially eco-friendly childcare products!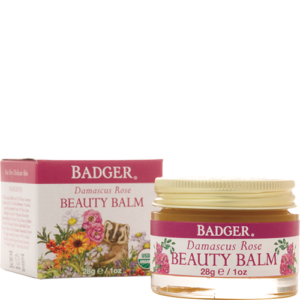 With organic, non-toxic ingredients, this US-made brand has always kept babies and parents healthy and happy for the past 20 years.
Customers who feedbacked using this natural and organic product line were very gentle and comfortable, including the famous Sleep Balm.
Zoe Organics
The extensive range of Zoe Organics oils, creams and lotions is made for every member in your family, including newborns. These products are certified organic and are non-toxic for pregnant women and babies.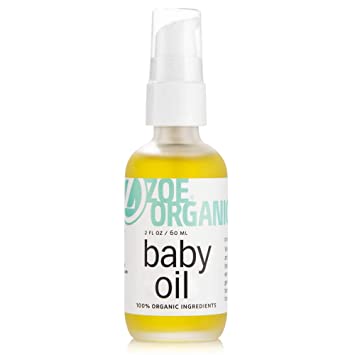 For instance, baby bath tea contains natural ingredients that effectively combine organic oats, flowers and cocoa butter for a luxurious yet moisturizing bath.
Facing current environmental issues, Zoe Organics uses only reusable containers.
Honest Baby
Honest Company provides child care products with natural and safe ingredients.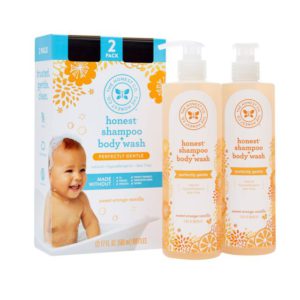 For example, environmentally friendly diapers are produced with sustainably harvested pulp. This product is hypoallergenic and is packaged in biodegradable packaging.
As all parents know, convenience is everything we need when you have a small child. That's why we recommend using diapers and tissues. By choosing Honest Baby, now you can focus on both convenience and environmental benefits.
Babo Botanicals
Baby, skin and hair care products from Babo Botans are tested and manufactured by dermatologists. You can trust 100% with no synthetic flavorings, sulfates, milk, soy or parabens.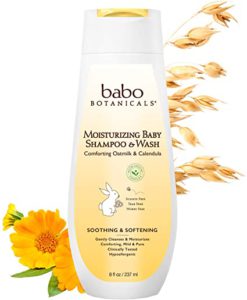 You can choose their favorite product is a 3-in-1 washcloth for easy cleaning, as well as relaxing shampoos for people with sensitive skin.
Nature's Baby Organics
Baby Organics is the solution for finding products for your baby's sensitive skin. Products from this brand comply with European Union standards without harmful chemicals including parabens and synthetic fragrances, BPA-free bottles and boxes and completely natural.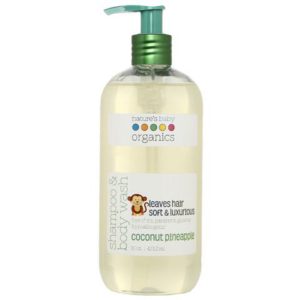 EcoCentric Mom
If you're interested in finding eco-friendly and healthy products, check out EcoCentric Mom.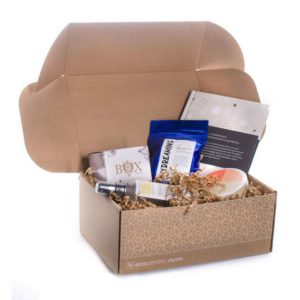 The products Ecocentric Mom provides are known for their natural ingredients and are non-irritating to the baby, so they are trusted by many parents. Each month, the brand ships your products that match your pregnancy or your child's age exactly.
Final Words
The products of the above eco-friendly childcare brands have spent years researching in building high-quality products, always promoting safety and most importantly, not causing harm to the baby. This will be a suitable option for many ages of children and a smart choice of parents who love the environment.
People Might be Interested