Green travel has become more popular in recent years, with travelers keeping sustainability in mind as much as possible throughout daily practices. Not every city is accustomed to sustainable travel, and when you are wanting to go somewhere with that as an intention, it is necessary to pick a place that is accustomed to this style of traveling and living.
Related: What is the Future of Travel and Tourism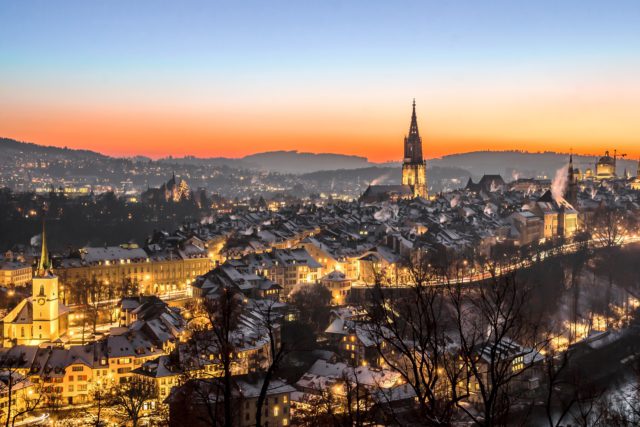 Some things to consider when deciding on your destination are clean air, pedestrian-only streets, bike paths, parks, botanical parks, and vegetarian/vegan dining. With Europe investing a lot in sustainability and some of its capital cities making a significant difference in this area, there are some leading cities you can visit for more sustainable travel and a wonderful trip all around.
Here are 5 green cities in Europe that are worth a visit:
1. Copenhagen, Denmark
For many travelers, Copenhagen is one of those destinations even just after visiting once, you will remember forever. It is also ranked as one of the greenest cities in Europe. People ride bikes or walk here constantly and with so much greenery throughout the city, you can feel the intention for sustainability throughout the city. Nordhavn in Copenhagen, for example, has been designed as a "5-minute city" where you can walk to all your essentials in only 5 minutes, and it is the only new urban district to receive DGNB's highest gold certification for sustainability.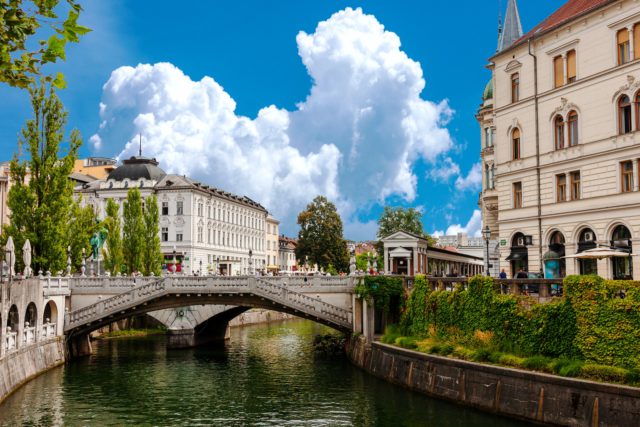 2. Stockholm, Sweden
Stockholm also has a number of green spaces throughout the city and 80% of its inhabitants walk, bike, or take public transport which largely has an impact on the city's not only great water but also air quality. While visiting, walk along the cobblestone streets to the old town, the Storkyrkan Cathedral, and Royal Palace, and when you want a little break from sightseeing you can enjoy a little stroll at the Royal National City Park. 
3. Ljubljana, Slovenia
Ljubljana continuously makes it to the list of Sustainable Destinations and is ranked as the #1 European Best Green Capital with its high percentage of green spaces. As a visitor, you can rent a bike to visit around the city (it has been car-free since 2008). Be sure to stop by Tivoli Park and walk along the Ljubjanica River, where you can stop off at an outdoor café for a coffee or tea and a view.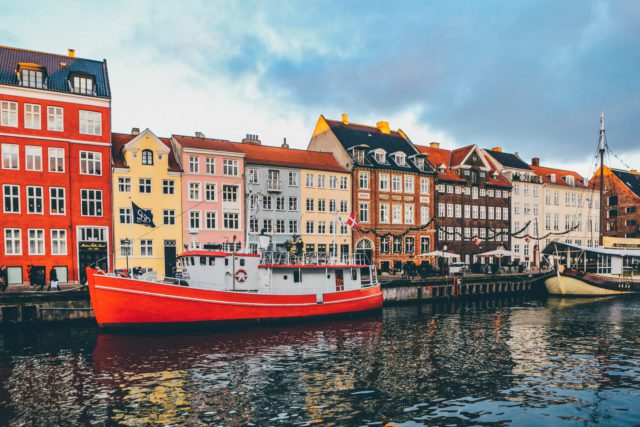 4. Bern, Switzerland
Bern is a city known for having one of the happiest populations in the world and many green spaces. The quality of life here is at the top in all of Europe, as there is incredible nature to connect with as well as the quality of air and water being wonderful. Not to mention, as the city looks out at the Alps it is a beautiful destination where you can walk through the beautiful UNESCO old town, visit the Bern Cathedral, and so much more.
5. Oslo, Norway
Oslo has high-water quality and low levels of air pollution, and when you visit here you can use that reusable water bottle confidently and use the well-connected bus and tram system to get around. It's known for its museums and green spaces, so be sure to visit the Fram Museum to learn about the polar history and take in the beautiful sculptures and greenery at places like Vigeland Park.
Have you ever been to any of the green cities? If so, which one and how did you like it?
Read more