With the focus shifting towards sustainability and clean green movements, many people, including new parents, have chosen to live an environmentally conscious life for good. Incorporating organic and ethically sourced products into their child-care routine helps them live a toxin-free life and ensure a greener, happier future for the coming generation.
Related: Top 11 Eco-friendly Childcare Brands for Your Baby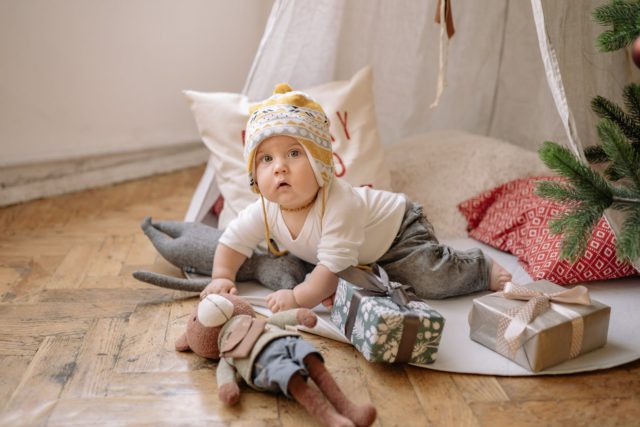 So, if you're looking for eco-friendly baby products or the best organic baby gifts, don't despair. Thankfully, we have many sustainable gift options available that are good for babies and our planet. From cloth diapers to eco-friendly feeding utensils, we have curated a list of 9 ultra-cute, completely irresistible baby gift ideas that are kind to toddlers and even kinder to the environment.
Natural Baby Care Products
Treat a lucky new mom to a natural baby care starter kit packed with vegan soaps, body washes, organic baby oils, lotions, and botanical bath salts that are super nourishing and protecting. These natural baby care products feel and smell so good that the mommies would want to steal them for themselves every once in a while! Throw in a pack of biodegradable baby wipes, and voila, you have the perfect eco-friendly baby gift-ready.
Swaddling Blankets
Swaddle is a traditional technique of wrapping a baby up gently in a light, breathable blanket to help them fall asleep. Because newborns spend most of their time swaddled in a blanket, it is worth gifting them swaddling blankets that are made of soft, 100% cotton fabric to wrap them up in snugness and safety. To make it exciting, blankets with fun print and colors are just the ticket.
Cloth Diapers
Being environmentally conscious as a parent can be pretty challenging. The first few weeks can baffle you with the amount of waste produced – diapers, tissues, baby wipes – all deteriorating to mother earth. A year-old baby can go through 3,000 diaper changes! To ease this eco-guilt, consider gifting newborn cloth diapers for babies who are gentle on their skin and kind to the environment. Cloth diapers can be washed and reused several times and thus make an excellent gift for parents looking to reduce their carbon footprint (and expenses).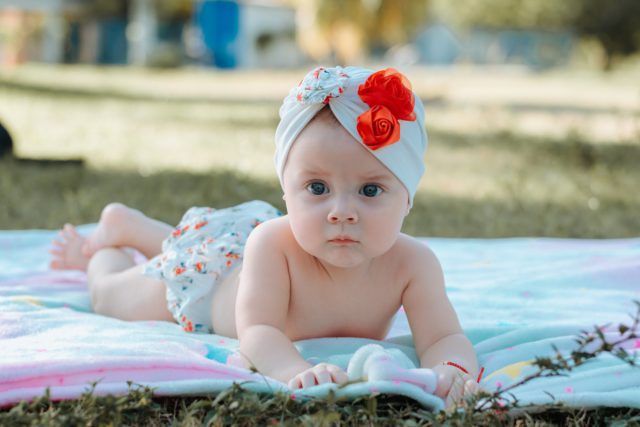 Baby Food Maker
While baby food is readily available in the market, have you ever thought of all the additives and preservatives that a baby consumes through packaged food items? With a baby food maker, parents can make baby food at home full of healthy nutrition and love. Whether they need to make a quick purée or steam veggies, a baby food maker is extremely useful for conscious parenting.
Bibs & Placemats
Before you know, the young toddlers will be drooling and grabbing food with both hands making a severe mess. The mommies and daddies are definitely going to be tired of fighting stains all over the house. So, you can gift them soft, organic cotton bibs and placemats that are phthalate and PVC-free. They would love to use food-safe baby feeding products that are environment-friendly.
Eco-Friendly Toys
Eco-friendly gifts for babies are not hard to find if its toys. As the little geniuses grow up, they love to have numerous toys around that satisfy their curiosity. Keep those little hands busy (and allow their mum and dad a breathing space) by gifting them eco-friendly toys like a squeezable ball or a baby gym. You can also give BPA-free teething toys for when the 'mouthing objects' phase starts to ensure that the babies do not consume harmful materials while playing.
Eco-Friendly Feeding Utensils
Ask any parent, and they'll tell you how time flies with babies. Soon, they will have to transition their baby to solid food, which requires feeding bowls, spoons, and bottles. So, skip the plastic ones and go for eco-friendly utensils made with silicon, stainless steel, or bamboo. Look for durability, non-toxicity, and sustainability when buying feeding utensils for babies.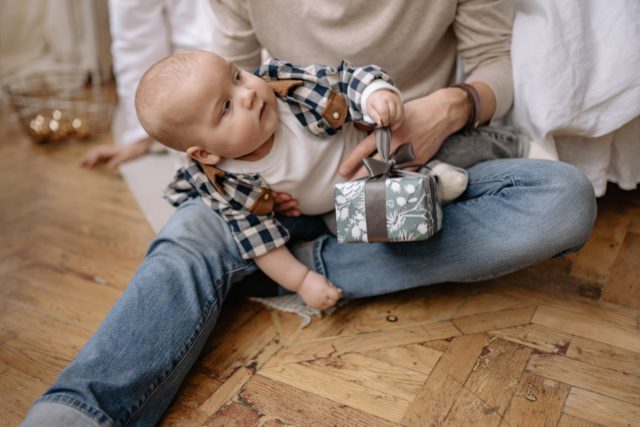 Cotton Handloom Clothes
Looking for the best organic baby gift? Go for handloom baby clothes made with ethically-sourced, organic cotton that feels incredibly soft on a newborn's delicate skin. They are also free of fertilizers and pesticides that harm the environment. Many sustainable clothing brands offer great gifting options that are safe, durable, and affordable. From cute little onesies to chic frocks, baby clothes gifting possibilities are endless.
Eco-Friendly Oral Care
For parents with babies that are 6 to 12 months old, sustainable toothbrushes made with natural bamboo or non-toxic silicon make for a great gift. You can also find natural toothpowders and mouthwashes available in the market with all-natural ingredients minus the toxins. Gift a set for the baby as well as the parents, as they will love this thoughtful gesture.
With these eco-friendly gifts for babies, the parents won't have to be worried about keeping their tiny bundles of joy away from harmful chemicals at home. At the same time, you can take pride in gifting something useful that would make their parenting lives easier as well as contribute towards saving the planet. Now isn't that a win-win for everybody!
Author Bio:
Neha Divan, a toddler-mom works as part of the content team at SuperBottoms, a baby product brand that develops innovative and sustainable products, like the No.1 best-selling reusable cloth diapers in India. She is passionate about empowering parents with her content to help make parenting a little easier and a lot more fun. She often writes from first-hand experience and has a knack for presenting her ideas clearly which lets her readers connect with her content. Art & craft are her things and she also loves coming up with fun and healthy recipes for kids.
Read more